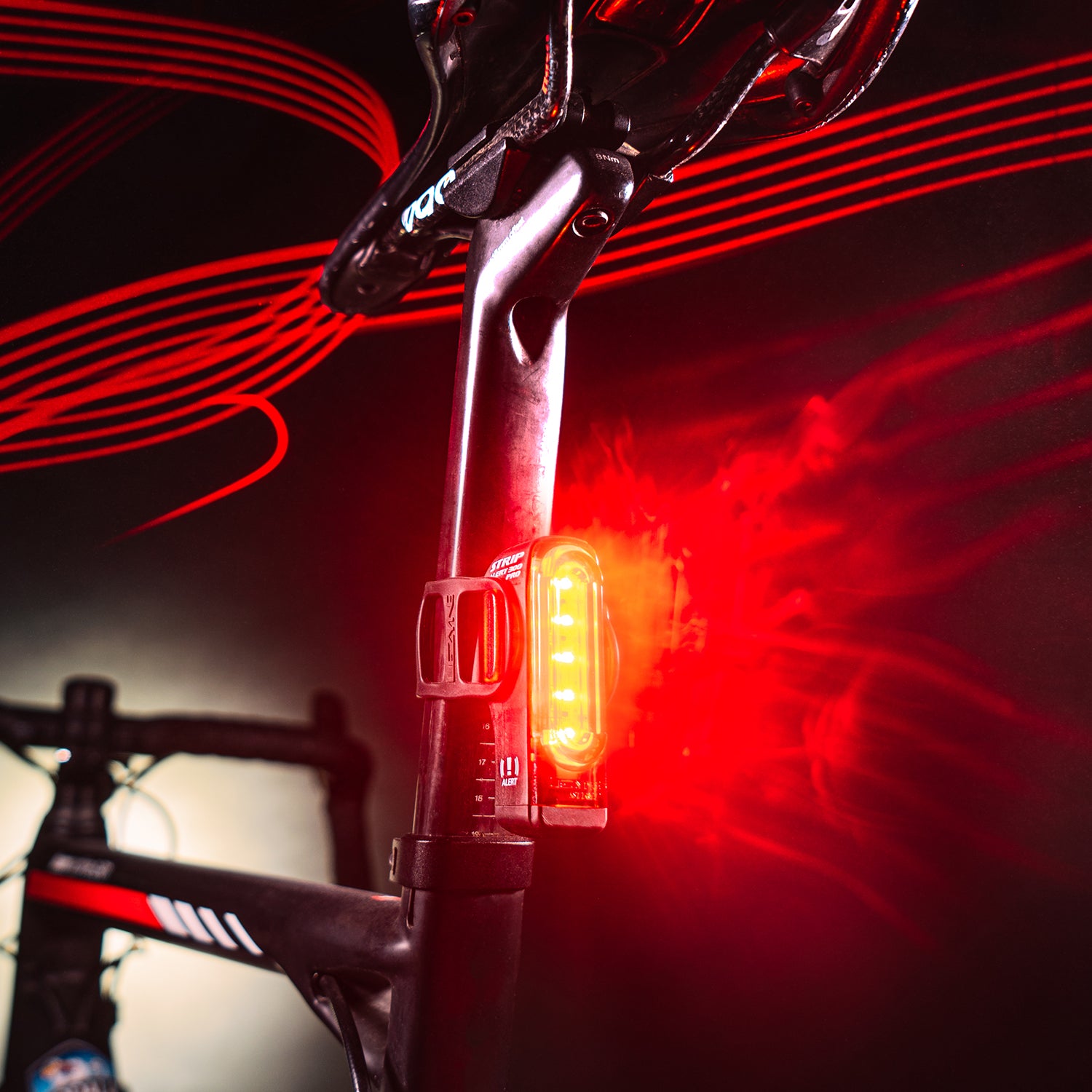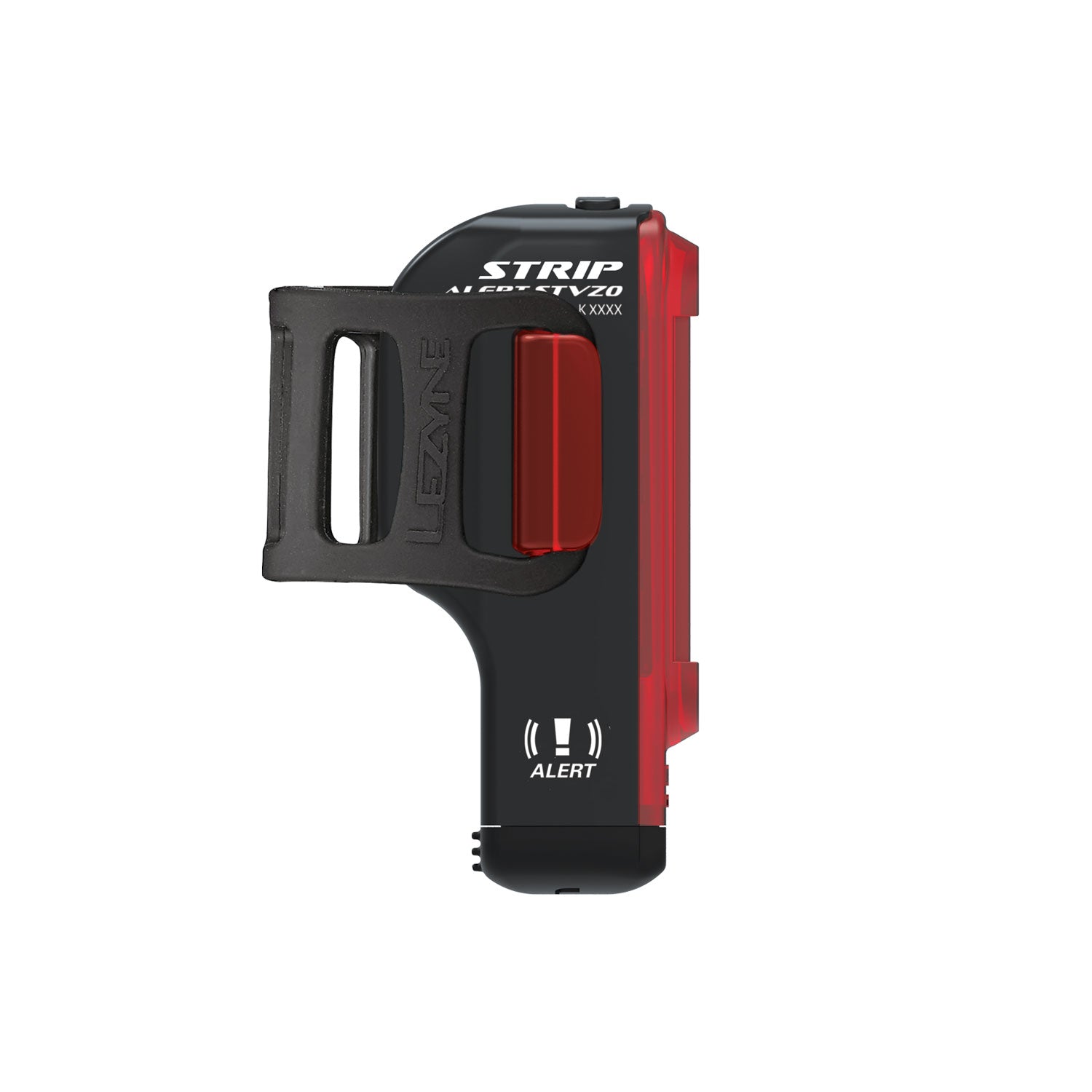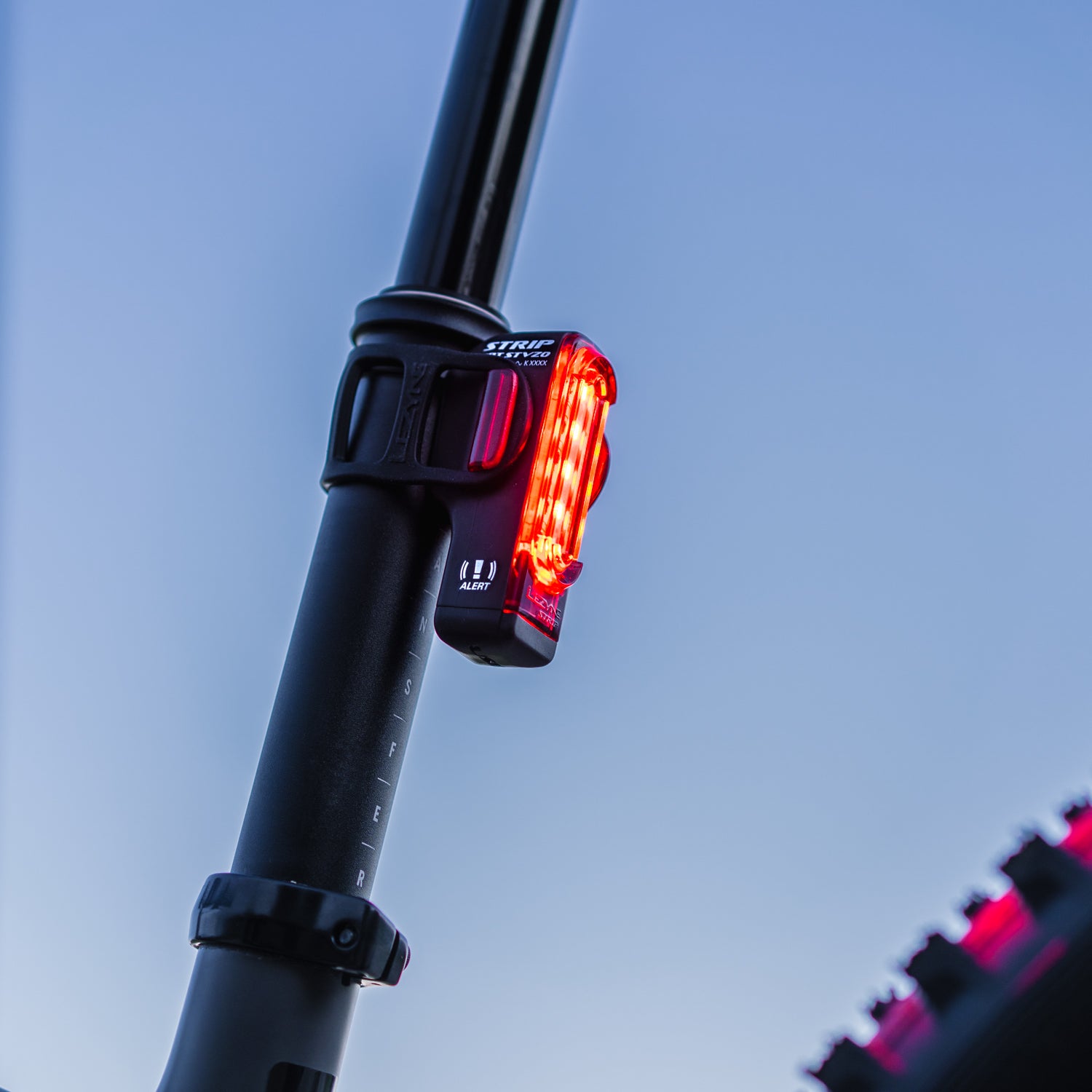 STRIP DRIVE ALERT STVZO REAR
---
The Strip Drive Alert StVZO Rear is an advanced bike taillight with our custom programmed "Alert" technology. It features our StVZO certified Wide Angle Optics lens that provides up to 270° of visibility and an innovative automatic Alert sensor. The ultimate visibility solution, Alert technology provides varied outputs to signal rider deceleration and stopping, signaling your actions to traffic and other cyclists. The light turns brighter during deceleration and returns to normal operation when riding begins again.

The light's co-molded construction is super compact, highly water resistant, and boasts five LEDs for up to 35 lumens of output or up to 6 hours of runtime. With four output modes, it's got options for any time day or night. A versatile mounting system attaches to aero or round posts and it's micro-USB rechargeable. This is the ultimate cycling taillight for the best possible visibility.

Click to view the Alert collection of LED lights.
SKU: 1-LED-36R-STVZO-V104
SPECS:
Dimensions:
79.3mm, 36mm, 35.8mm
Features:
IPX7, StVZO, Alert
LIGHT MODES: