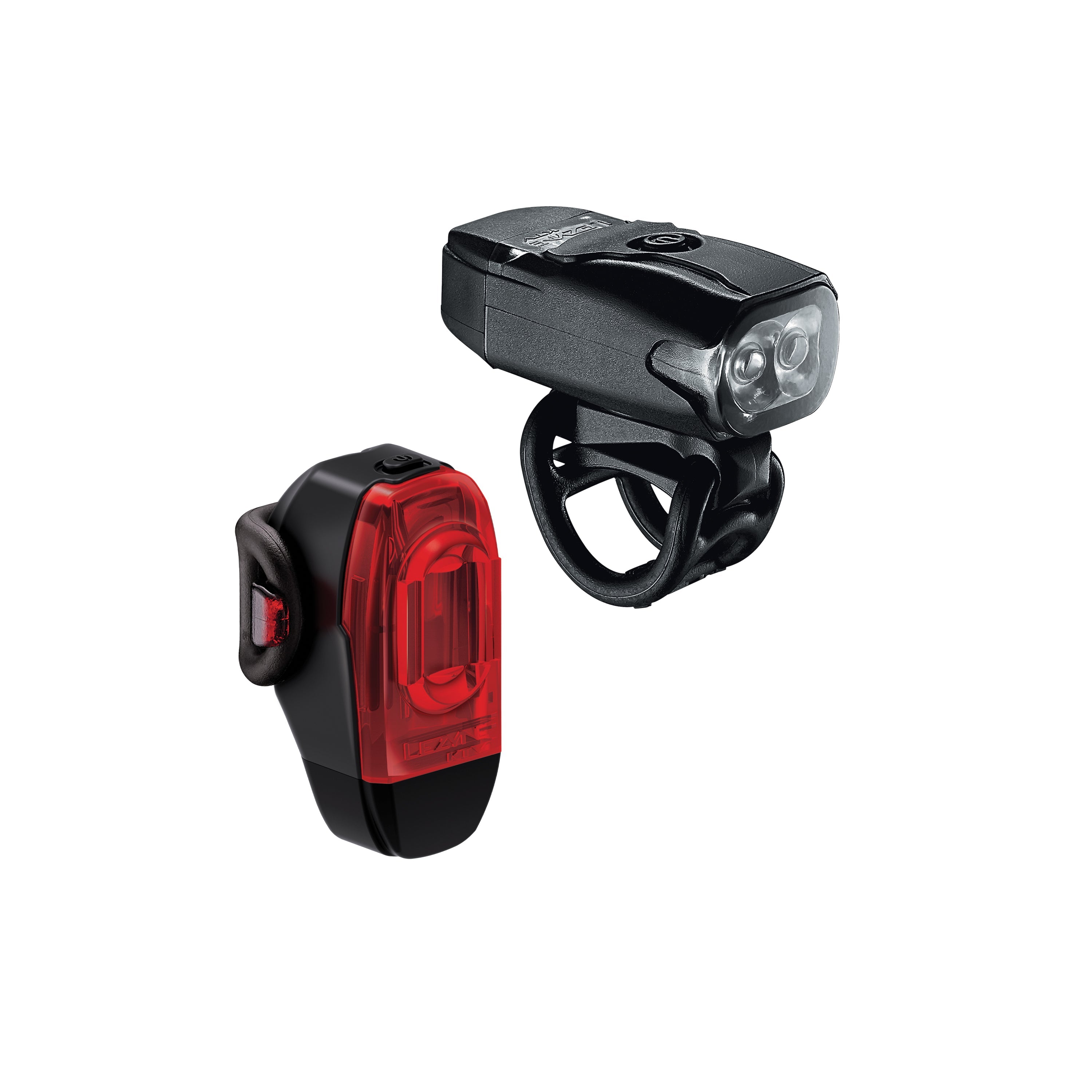 KTV DRIVE / KTV DRIVE+ PAIR
---
FRONT LIGHT:
A compact cycling safety light built around two high-output LED emitters, the KTV Drive Front offers up to 200 lumens of output and an attention-grabbing Daytime Flash mode. It features a lightweight yet durable co-molded waterproof construction (IPX7 rated). The KTV Drive Front offers five output modes, up to 20 hours of runtime, and an integrated USB stick for convenient cable-free recharging.

REAR LIGHT:
The KTV Drive+ Rear is a compact yet powerful rear light that ensures optimal visibility and safety on your rides. With a maximum output of 40 lumens, an impressive 45-hour runtime in Femto mode, and six different output modes, including Daytime Flash, this rear light provides reliable illumination.

The unique design is compatible with aero and round seatposts, ensuring versatility for various bike setups. The light utilizes our Wide-Angle Optics lens design to provide 270° of visibility, and an integrated USB stick allows convenient cable-free recharging. Rigorously tested to IPX7 Waterproofing standards, it can withstand challenging weather conditions.

Note: These lights are not being distributed within the German market.
SKU: 1-LED-12P-V704
KTV DRIVE FRONT SPECS:
Battery Capacity (mAh):
400
Dimensions:
65.9mm, 30.8mm, 40.3mm
Features:
IPX7, Daytime Flash
KTV DRIVE+ REAR SPECS:
Battery Capacity (mAh):
400
Dimensions:
60mm, 41mm, 64mm
Features:
IPX7, Daytime Flash
KTV DRIVE FRONT LIGHT MODES:
KTV DRIVE+ REAR LIGHT MODES: