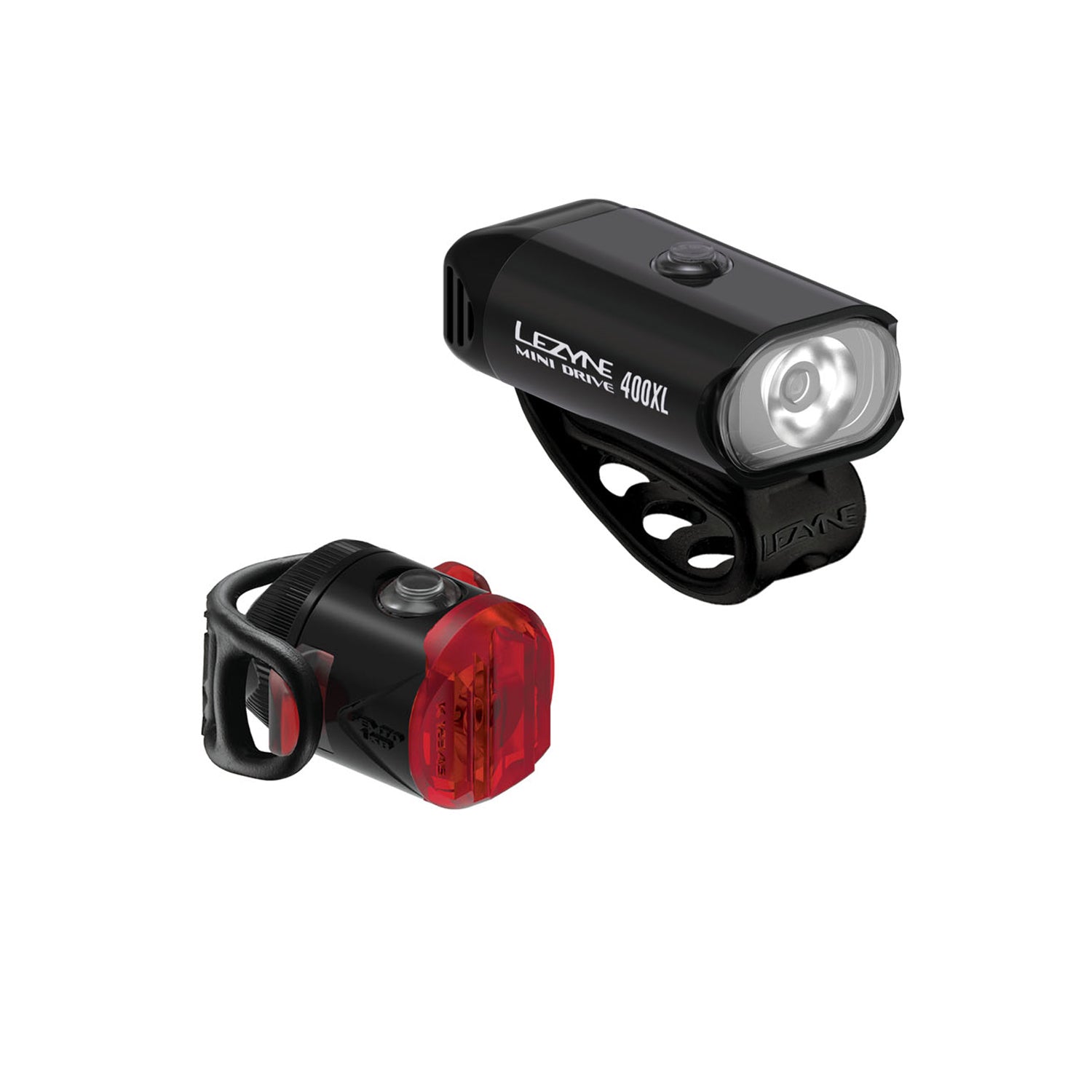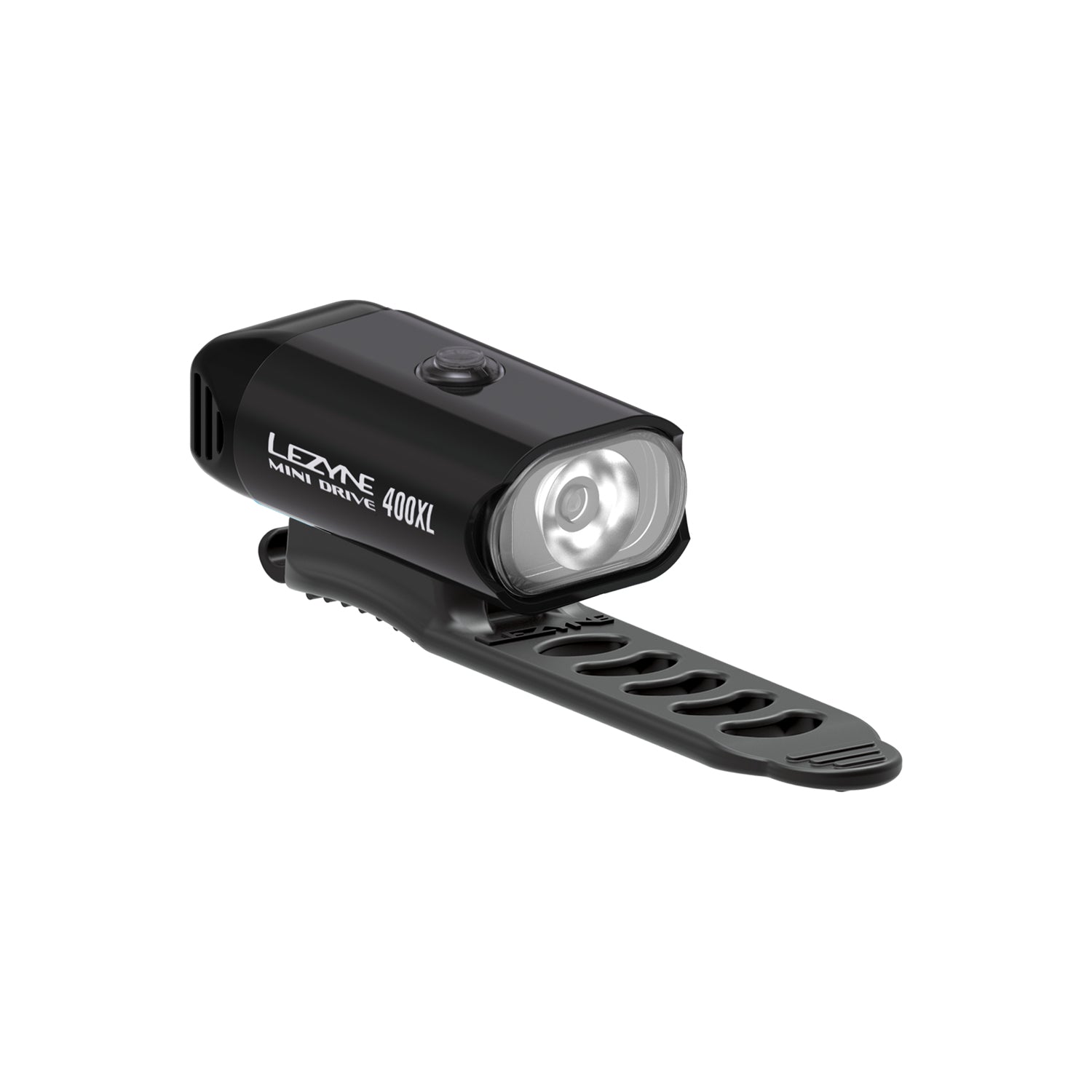 MINI DRIVE 400XL / FEMTO USB PAIR
---
FRONT:
The Mini Drive 400XL is a compact, durable bike light constructed from CNC-machined aluminum. It's equipped with a high-output LED emitter capable of providing up to 400 lumens as well as a Daytime Flash mode. It features eight output modes and cutouts for side visibility as well as an impressive max runtime of 20 hours. Charging is made simple with an integrated, cable-free USB stick, and it securely straps to a variety of handlebar shapes and sizes.

REAR:
The Femto USB Drive Rear is a compact and lightweight USB-rechargeable LED cycling taillight. Its durable co-molded construction is minimal and has an IPX7 waterproof rating. A versatile mounting strap quickly mounts to a variety of post sizes. Five output modes offer up to 5-lumens and the custom Wide Angle Optics lens provides up to 270° of visibility. The Femto USB Rear can run for up to 15 hours and is easily rechargeable with the included Micro USB cable. A secure, threaded Composite Matrix cover keeps the USB port clean and sealed. The Femto USB is perfect for commuters and recreational riders looking for a simple and inexpensive way to add visibility.

Note: These lights are not being distributed within the German market.
SKU: 1-LED-24P-V304
MINI DRIVE 400XL SPECS:
Battery Capacity (mAh):
650
Dimensions:
67.8mm, 37.6mm, 27mm
Features:
IPX7, Daytime Flash
FEMTO USB DRIVE REAR SPECS:
Battery Capacity (mAh):
210
Dimensions:
41.8mm, 43.8mm, 31mm
MINI DRIVE 400XL LIGHT MODES:
FEMTO USB DRIVE REAR LIGHT MODES: