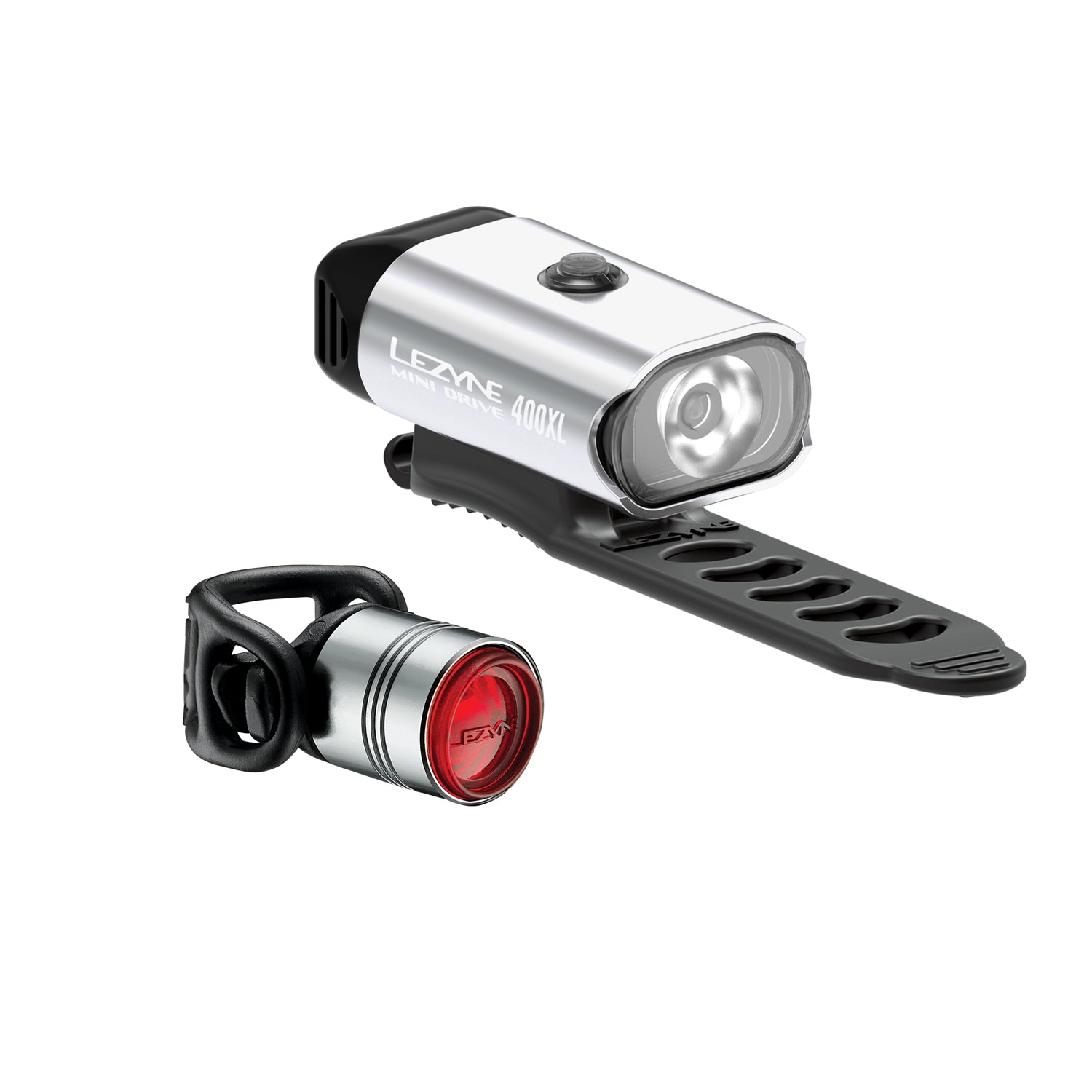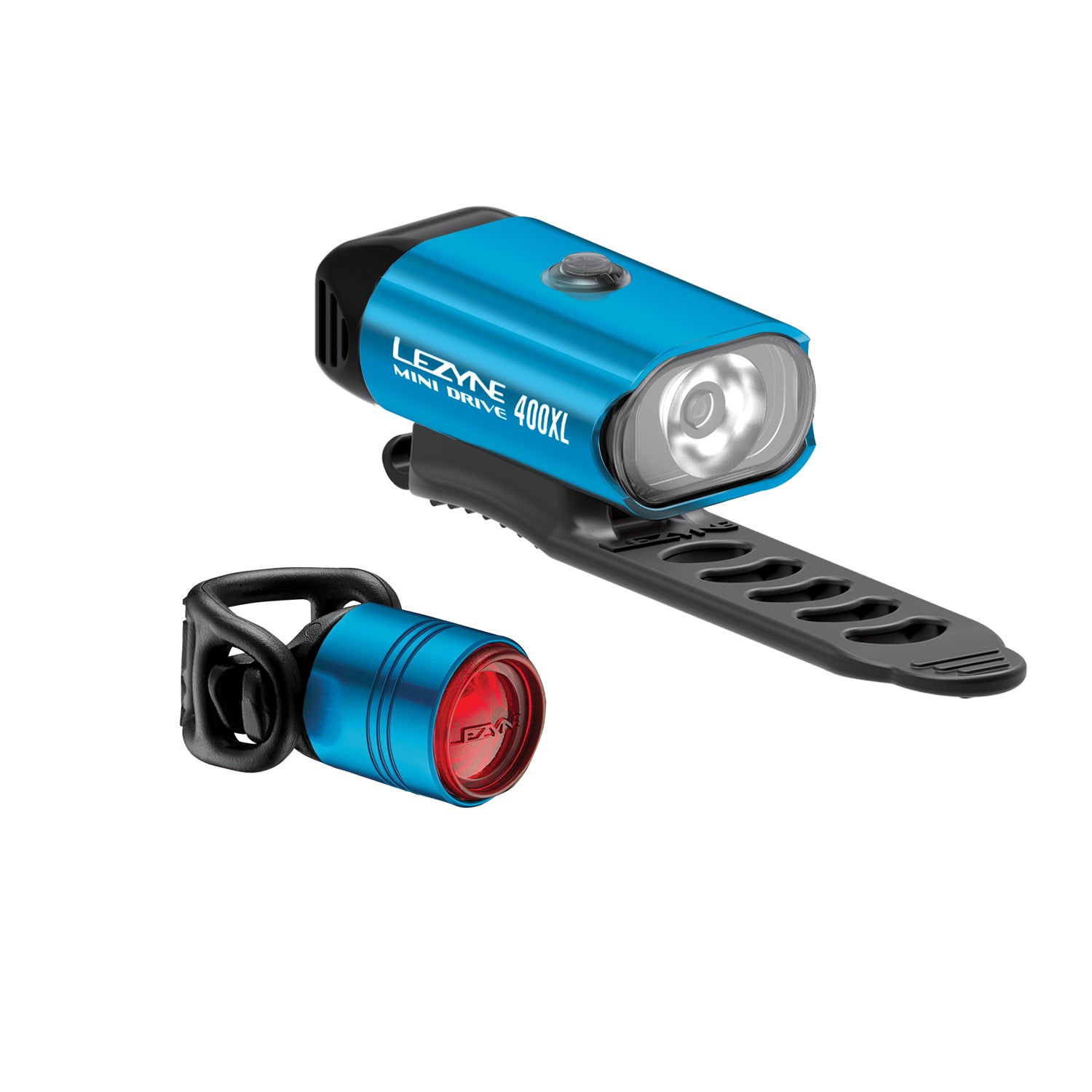 MINI DRIVE 400XL / FEMTO DRIVE PAIR
---
FRONT:
The Mini Drive 400XL is a compact, durable bike light constructed from CNC-machined aluminum. It's equipped with a high-output LED emitter capable of providing up to 400 lumens as well as a Daytime Flash mode. It features eight output modes and cutouts for side visibility as well as an impressive max runtime of 20 hours. Charging is made simple with an integrated, cable-free USB stick, and it securely straps to a variety of handlebar shapes and sizes.

REAR:
The Femto Drive Rear is an ultra-compact safety light with integrated lens on/off switch. The CNC-machined aluminum construction increases durability and the Side Visibility Lens extends beyond body to provide 180 degrees of visibility. Two replaceable CR2032 batteries power one bright LED at up to 7 lumens with five output/flash options. A patented, highly versatile 2-in-1 clip/strap system allows it to strap to handlebars or clip to saddle bags, pockets, straps and more.

Powered by two replaceable CR2032 batteries.

Note: These lights are not being distributed within the German market.
SKU: 1-LED-24P-V204
MINI DRIVE 400XL SPECS:
Battery Capacity (mAh):
650
Dimensions:
67.8mm, 37.6mm, 27mm
Features:
IPX7, Daytime Flash
FEMTO DRIVE REAR SPECS:
Dimensions:
40.6mm, 26.1mm, 40.4mm
MINI DRIVE 400XL LIGHT MODES:
FEMTO DRIVE REAR LIGHT MODES: