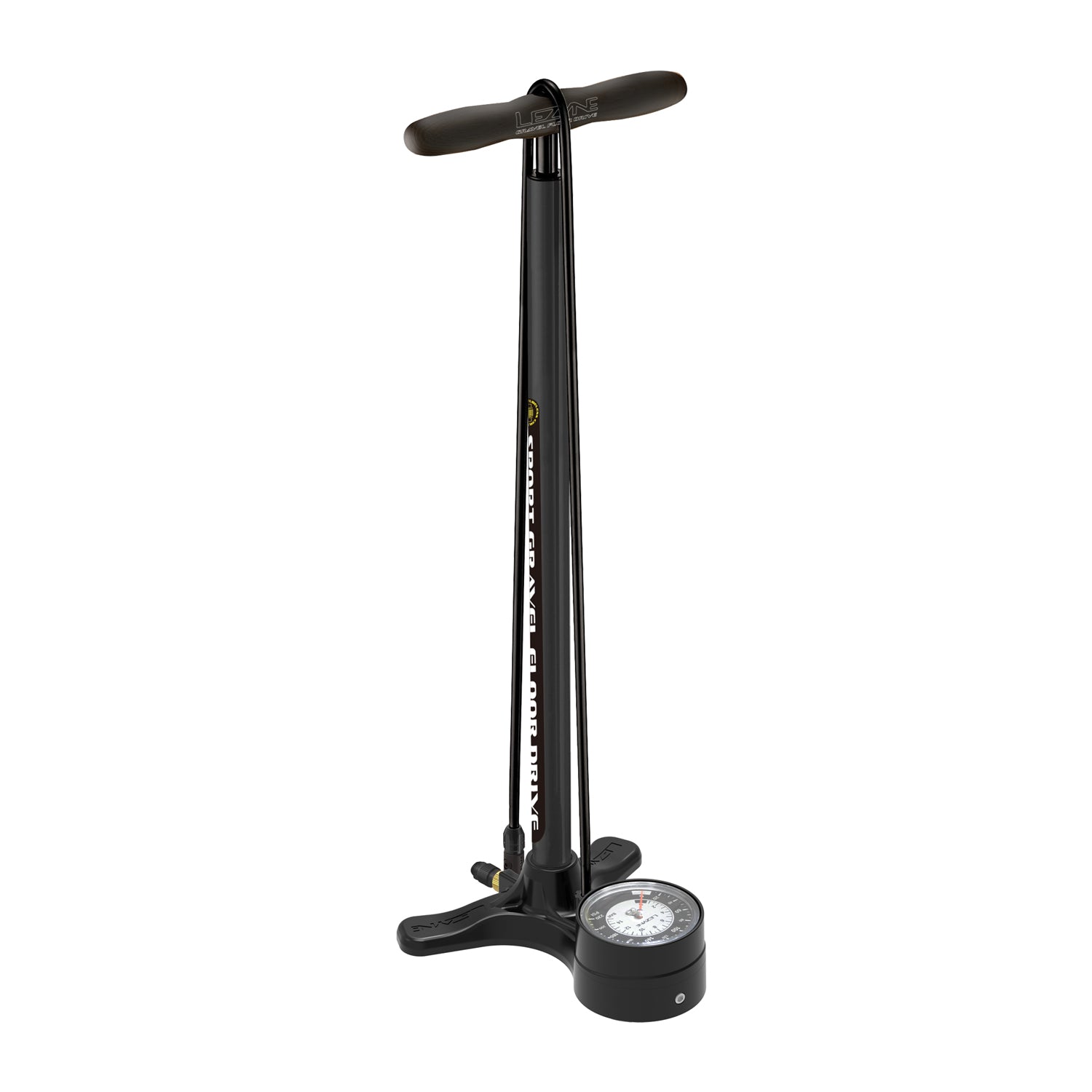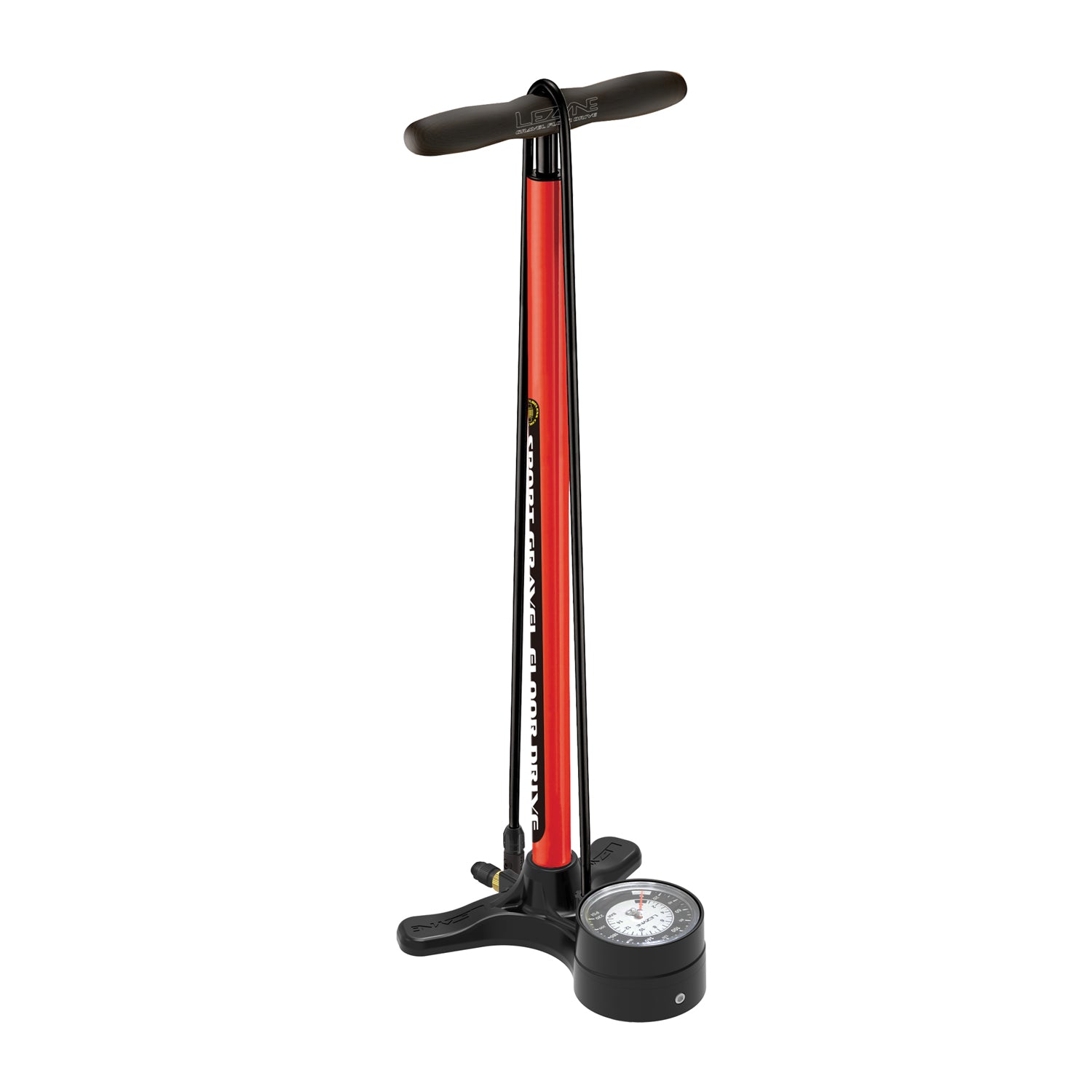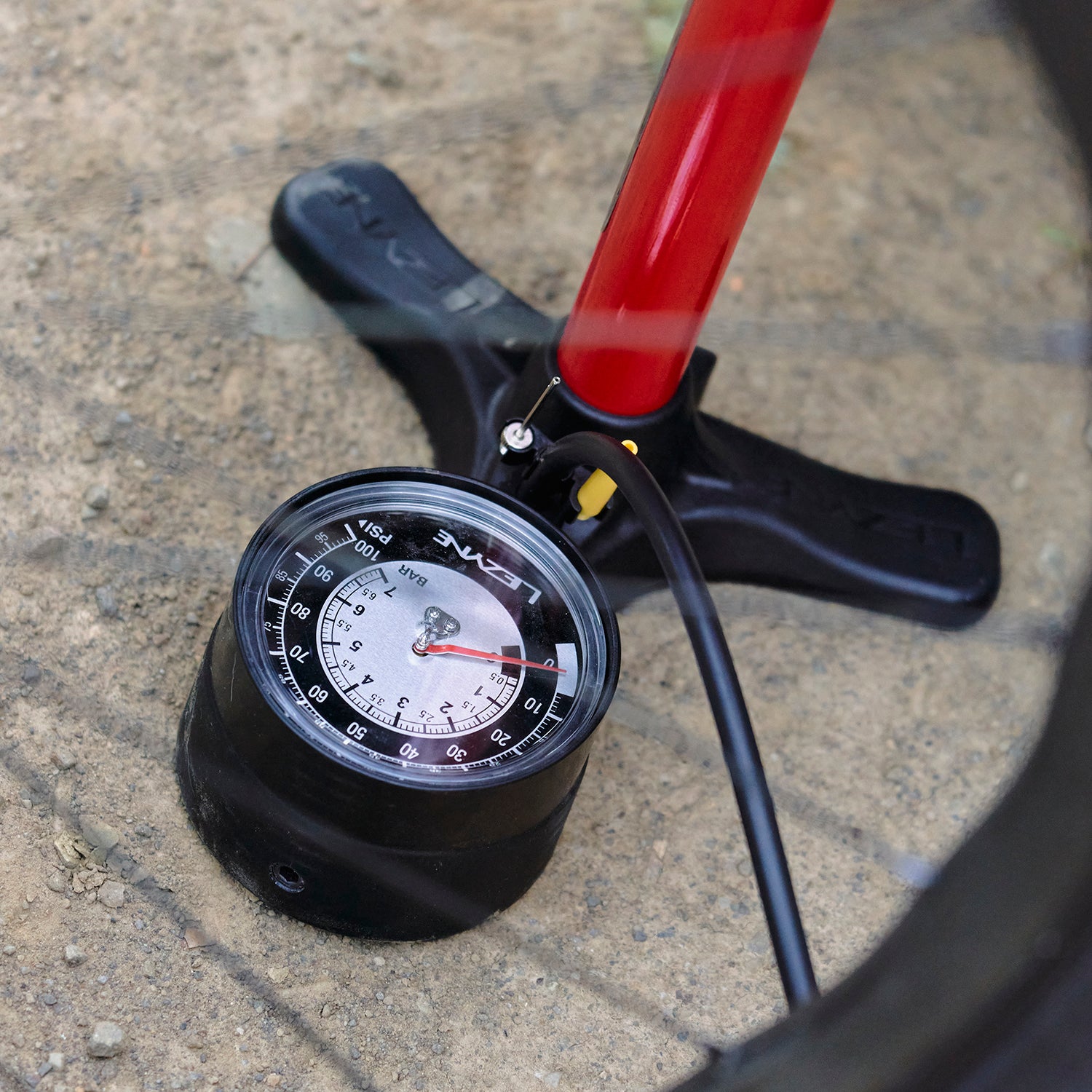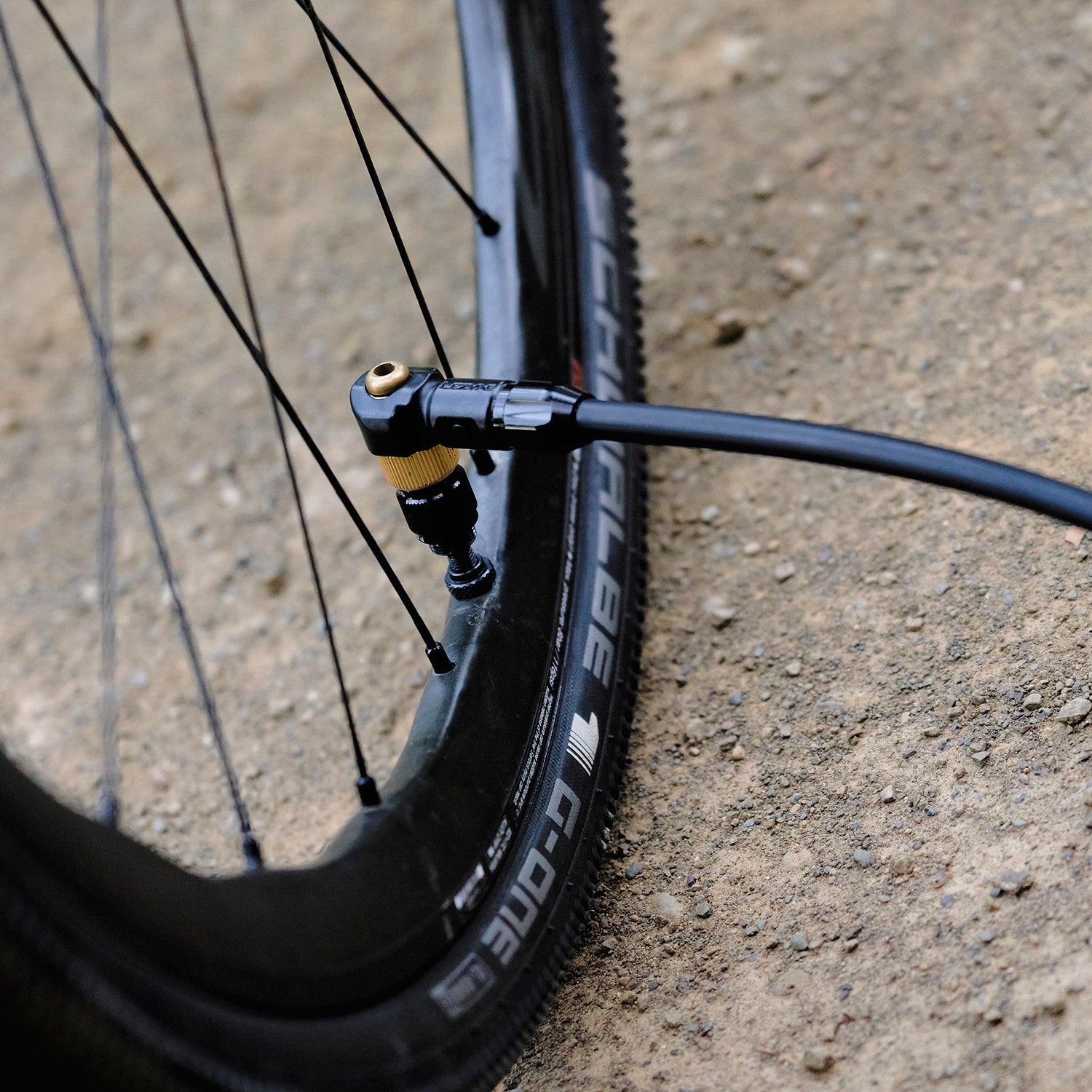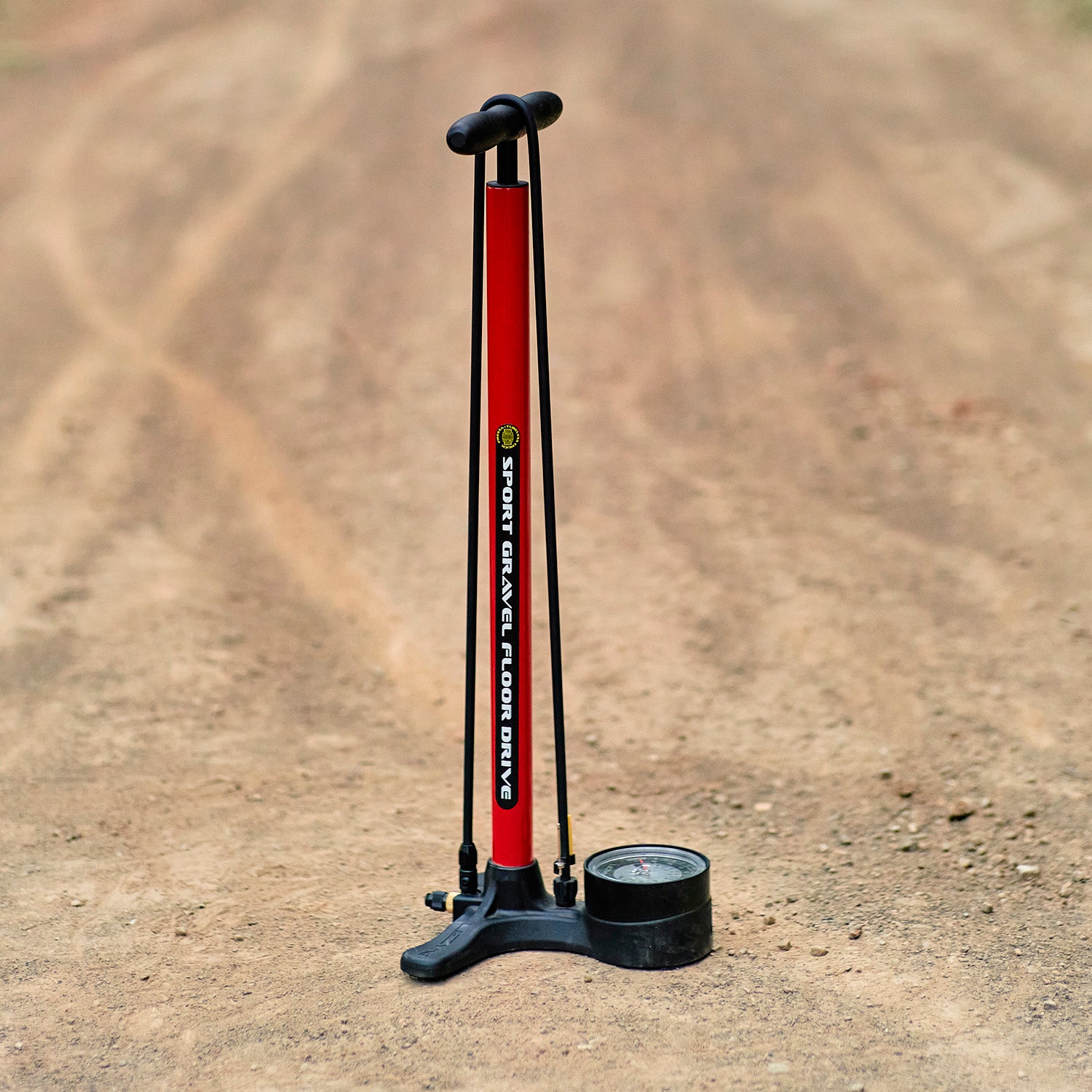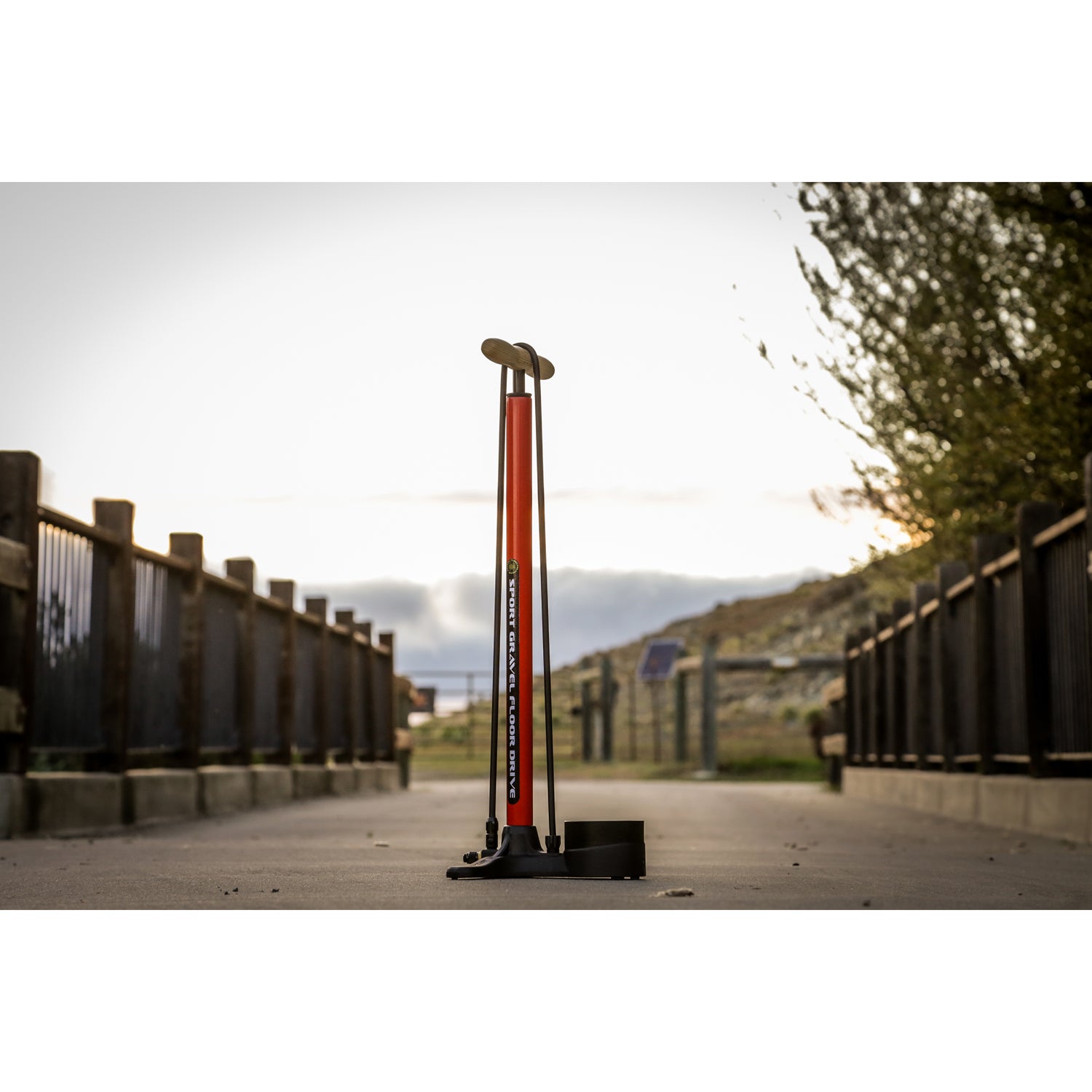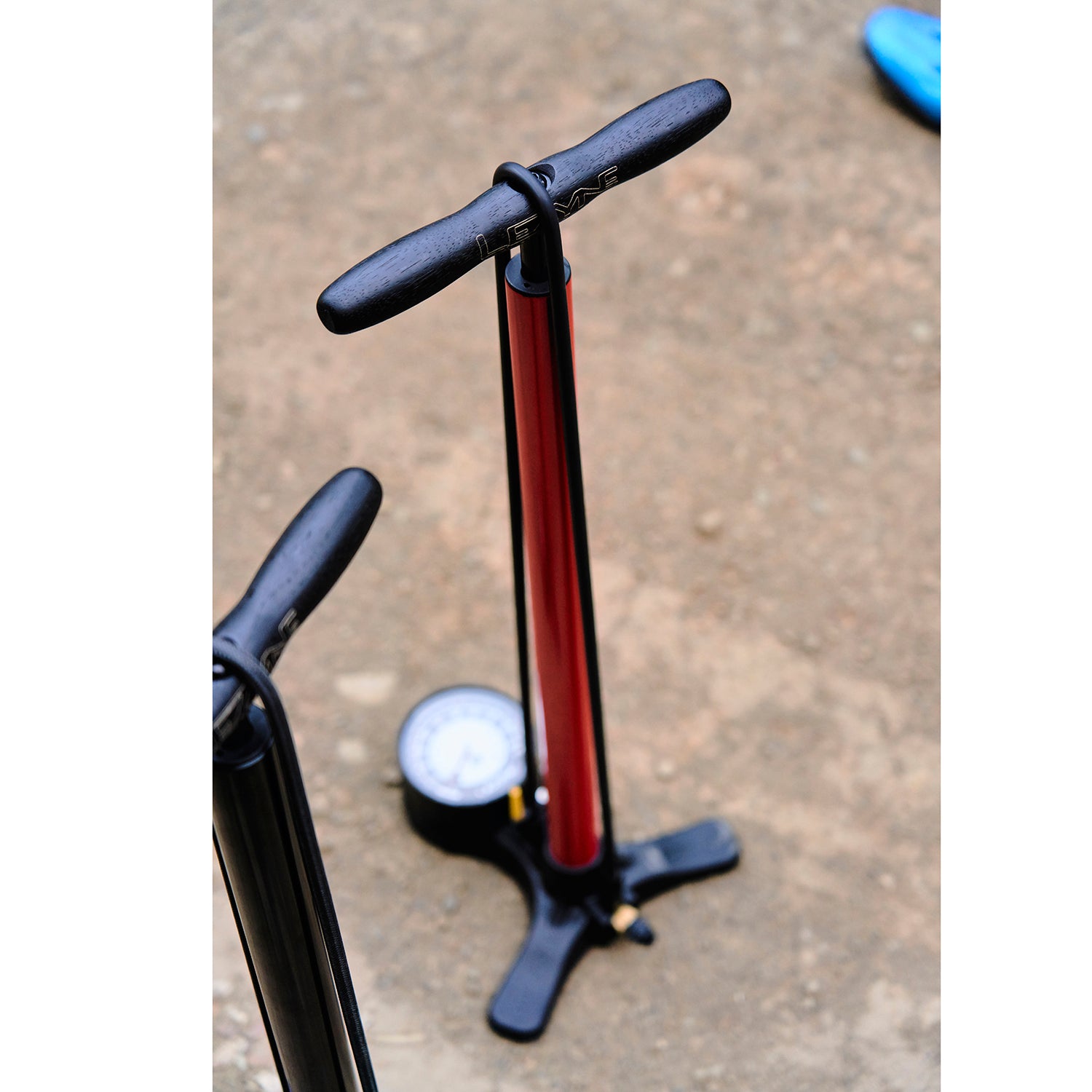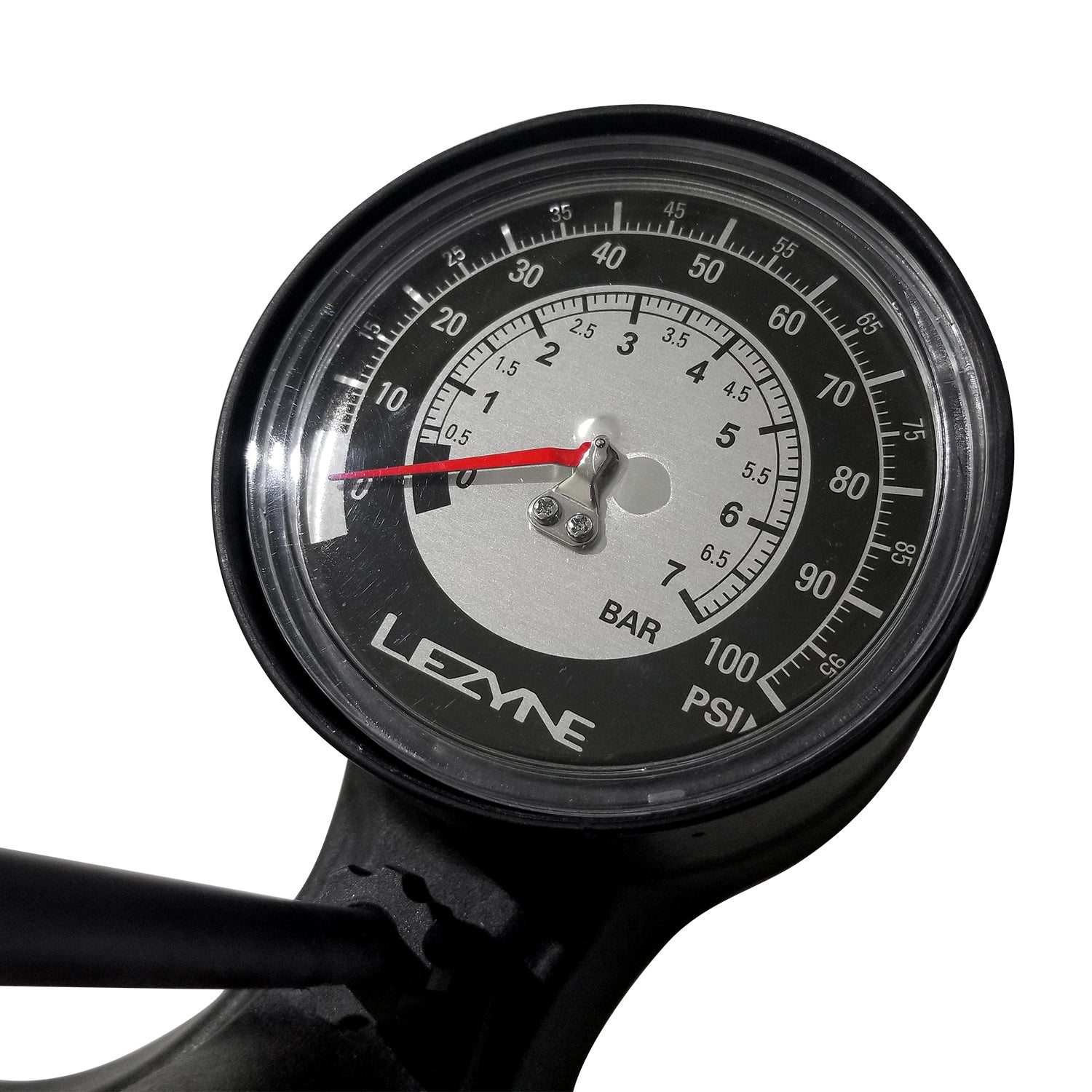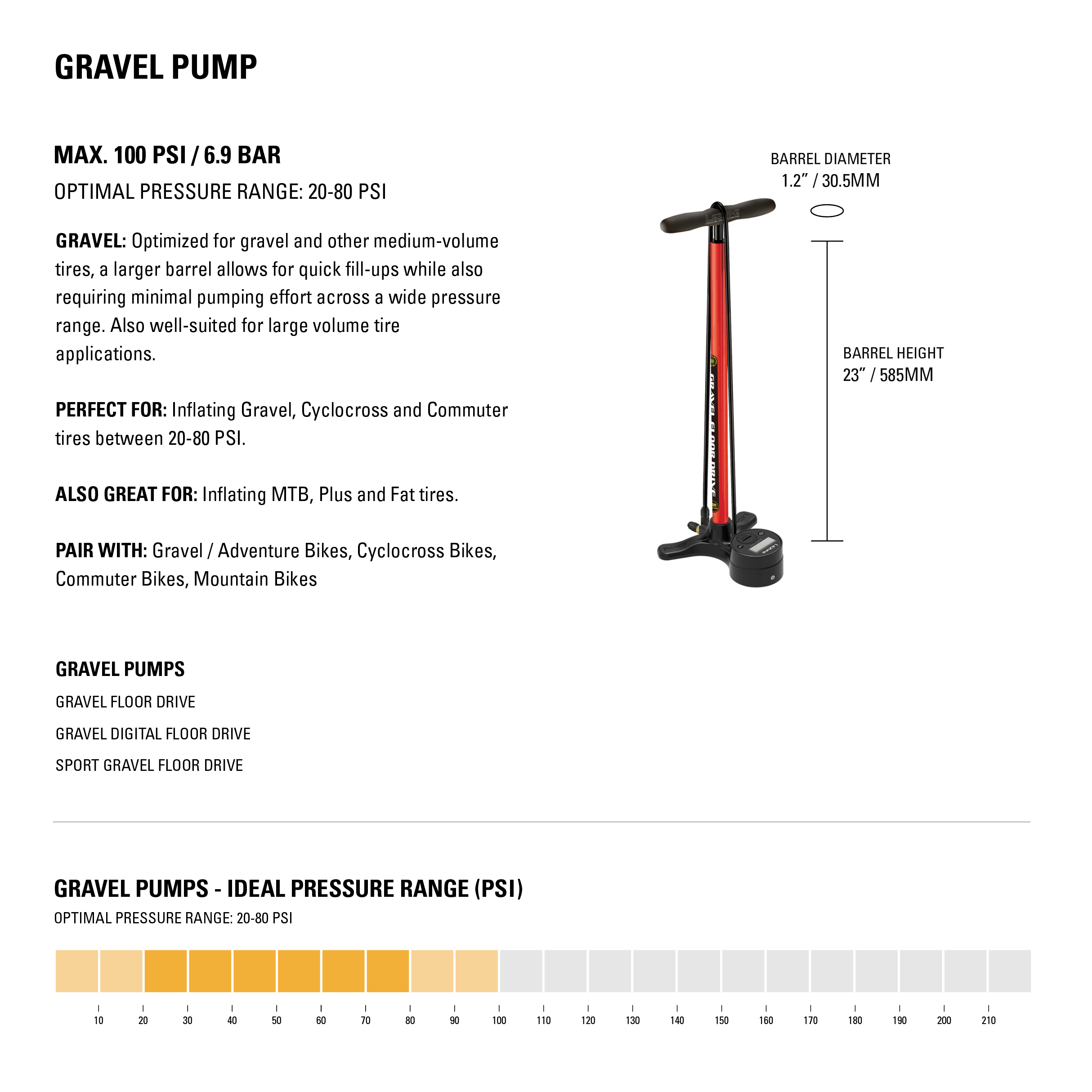 SPORT GRAVEL DRIVE
---
Designed specifically for gravel bikes and other mid-volume tires, the Sport Gravel Floor Drive is the ultimate floor pump for quickly and accurately inflating tires measuring 32c and larger. Built around a larger-diameter barrel than our CNC and Classic Floor Drive pumps, the Sport Gravel Floor Drive pushes more air per stroke for faster fill-ups while still offering easy pumping action.

Our easy-to-read—and extremely accurate—3.5" (88.9 MM) analog gauge ensures that dialing in the perfect pressure is a hassle-free affair, offering +/- .5 PSI (.3 BAR) accuracy up to 100 PSI (6.9 BAR).

Equipped with our ABS-1 Pro Tubeless Chuck, the Sport Gravel Floor Drive is equally at home doing pre-ride top-offs as it is seating tubeless tires. The Tubeless Chuck easily threads directly onto Presta valves or directly onto the valve shaft once the valve core is removed, providing greater airflow for seating tubeless tires. The chuck also features a built-in valve core tool for easy valve tightening and removal.

A versatile, extra-long hose allows for easy inflation whether your bike is on the ground, in the work stand, or hanging out on your hitch rack at the trailhead.

Built to last, the Gravel Floor Drive's barrel and piston are built from durable, high-grade steel and mounted to a rugged Composite Matrix base. The Gravel Floor Drive is crafted in-house, 100% quality-controlled, and fully rebuildable.
To use with Schrader valve purchase the ABS-1 PRO HP CHUCK HEAD
SKU: 1-FP-SPGRVL-V117
SPECS:
Dimensions:
623mm, 240mm, 224.4mm
Dimensions:
623mm, 240mm, 224.4mm
Maximum PSI:
100psi | 6.9bar
Features:
High Pressure Pump
Chuck:
ABS-1 Pro Chuck | Presta/Valve Stem