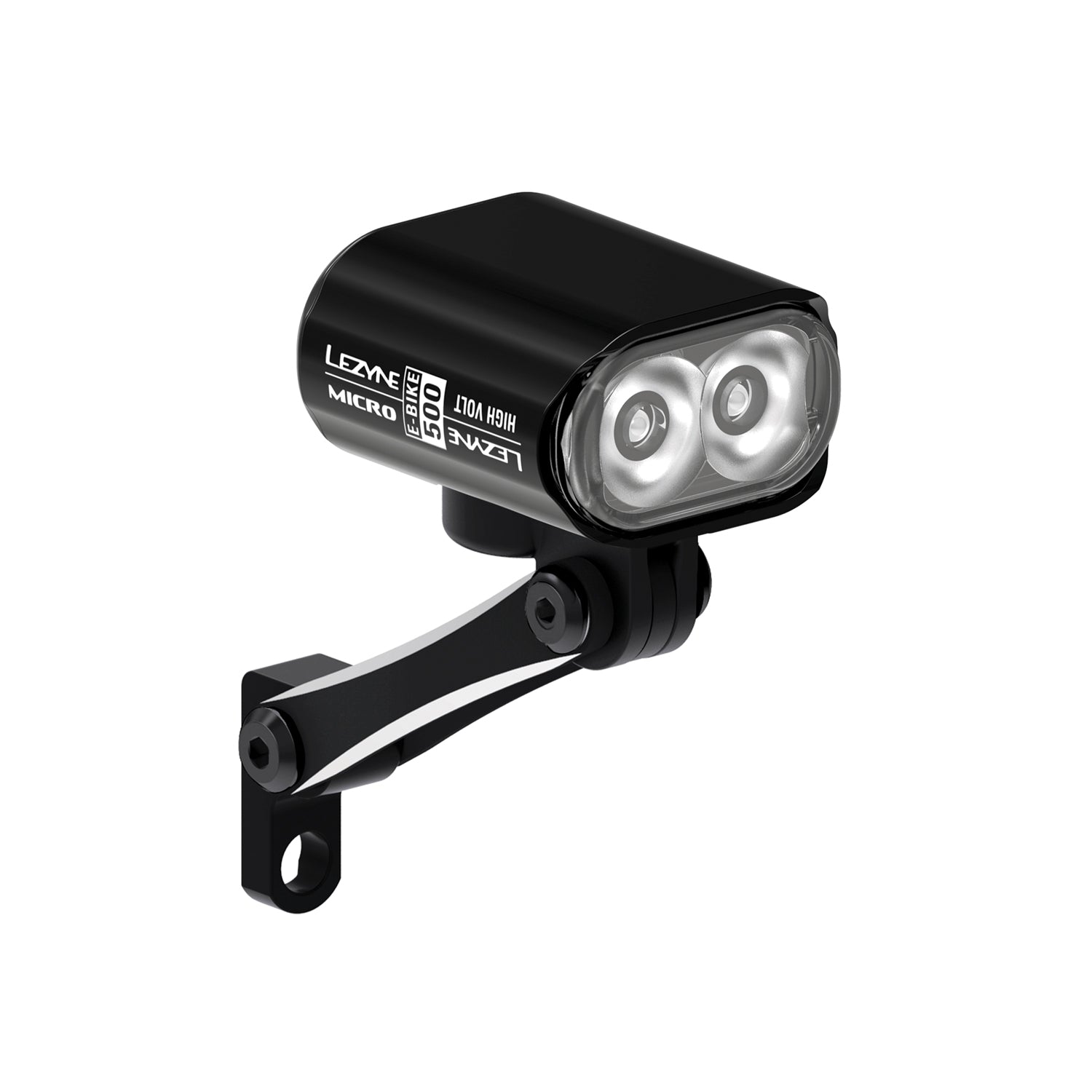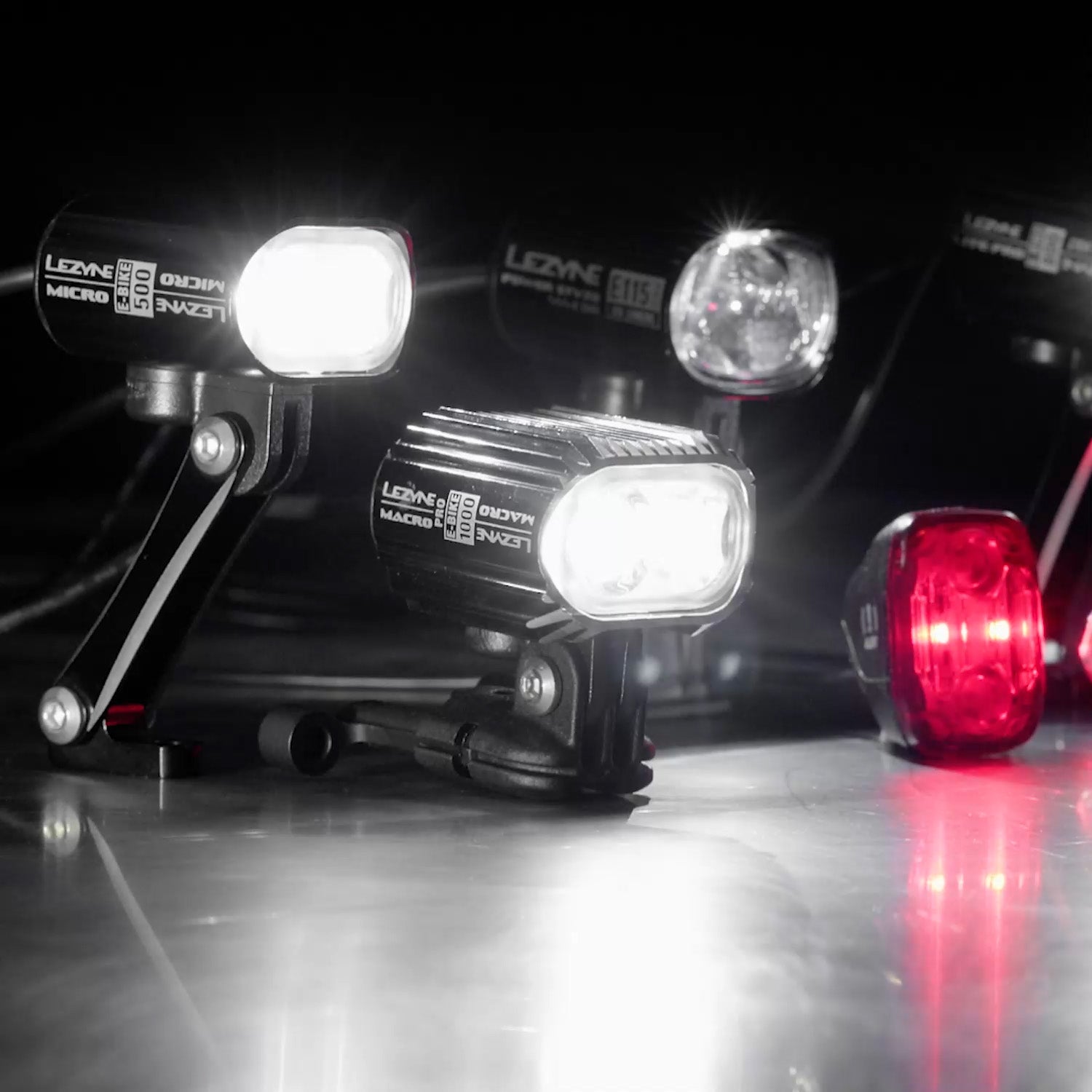 E-BIKE MICRO DRIVE 500 HIGH VOLT
---
Bright and efficient, the Micro Drive 500 (High Volt) is a multi-purpose e-bike cycling light. Housed in a durable, heat-dissipating CNC-machined aluminum housing, two ultra-high-output LEDs deliver up to 500 lumens. Our enhanced MOR (Maximum Optical Reflection) lens optimizes usable output and offers built-in side visibility. Compatible with higher-voltage e-bike inputs (12-48v), the Micro Drive 500 (High Volt) draws 7.5 watts during operation and easily plugs into batteries from top makers including Bosch, Shimano and Yamaha. Includes e-bike stem mount, CNC fork mount and 130cm power cable.

Our e-bike lights are powered by the motor/battery of an e-bike and need to be manually installed. Proper installation may require some disassembly of the bike and motor (depending on make and model, battery type) and additional wiring to connect the light to the motor. Please contact the e-bike or motor manufacturer for installation instructions. It is highly recommended to have a trained e-bike professional install your lights for you.
Note: This light is not being distributed within the German market.
SKU: 1-LED-EMICHV-V104SA
SPECS:
Dimensions:
45mm, 41mm, 41mm