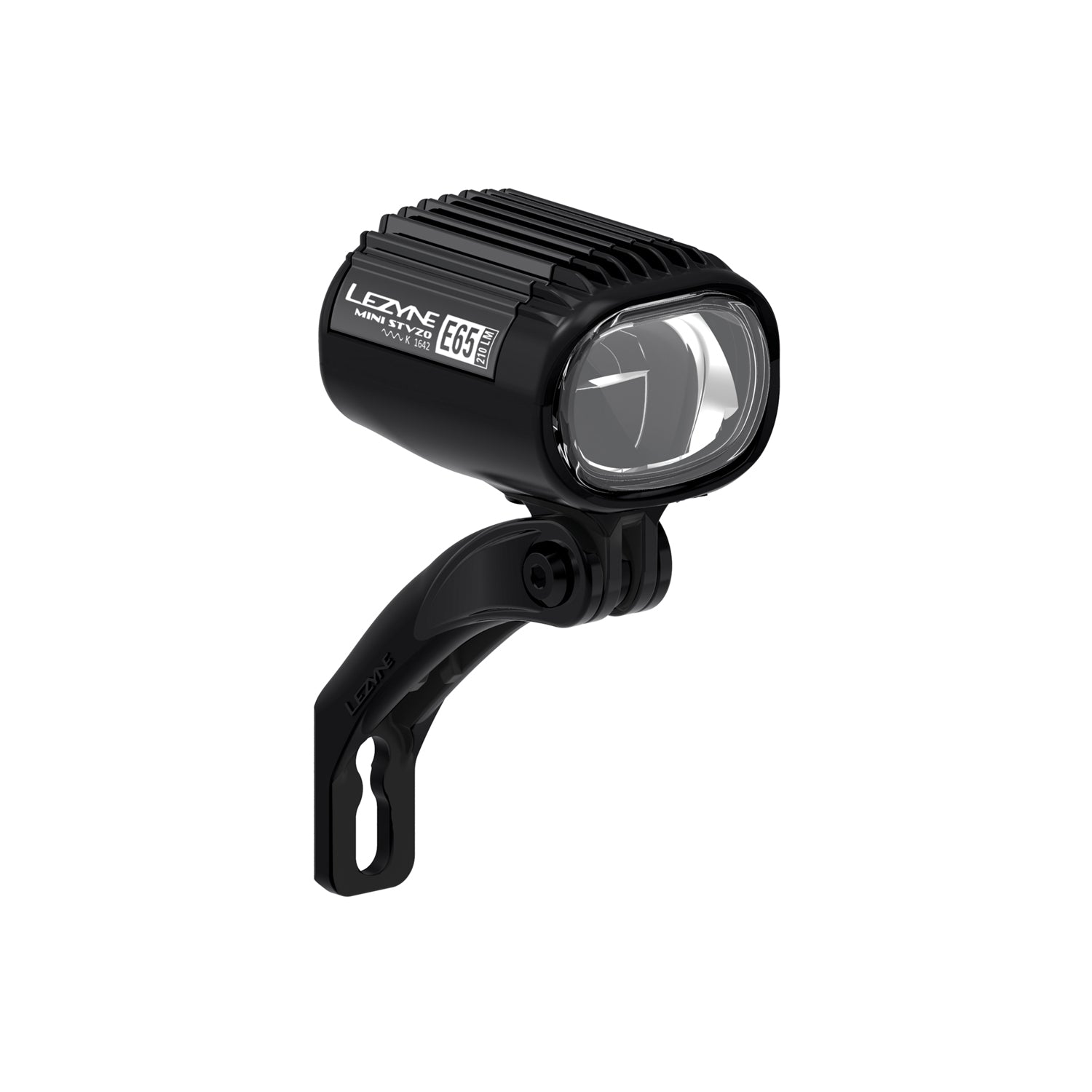 E-BIKE MINI STVZO E65
---
The Mini StVZO E65 is an e-bike light with a German StVZO-compliant lens and approved flood and long-range beam. A high performance always-on LED delivers 210 lumens (65 Lux). The Composite Matrix body is paired with a heat-dissipating CNC-machined aluminum top plate. E-bike compatible 6 – 12v input, 4w; easily plugs into motors from top makers including Bosch, Shimano and Yamaha.

Includes a Composite Matrix fork mount that cleanly hides the included 130cm long power cable.

Our e-bike lights are powered by the motor of an e-bike and need to be manually installed. Proper installation may require some disassembly of the bike and motor (depending on make and model battery type) and additional wiring to connect the light to the motor. Please contact the e-bike or motor manufacturer for installation instructions. It is highly recommended to have a trained e-bike professional install your lights for you.
SKU: 1-LED-EMNIST-V104C
SPECS:
Dimensions:
54mm, 51mm, 42.7mm