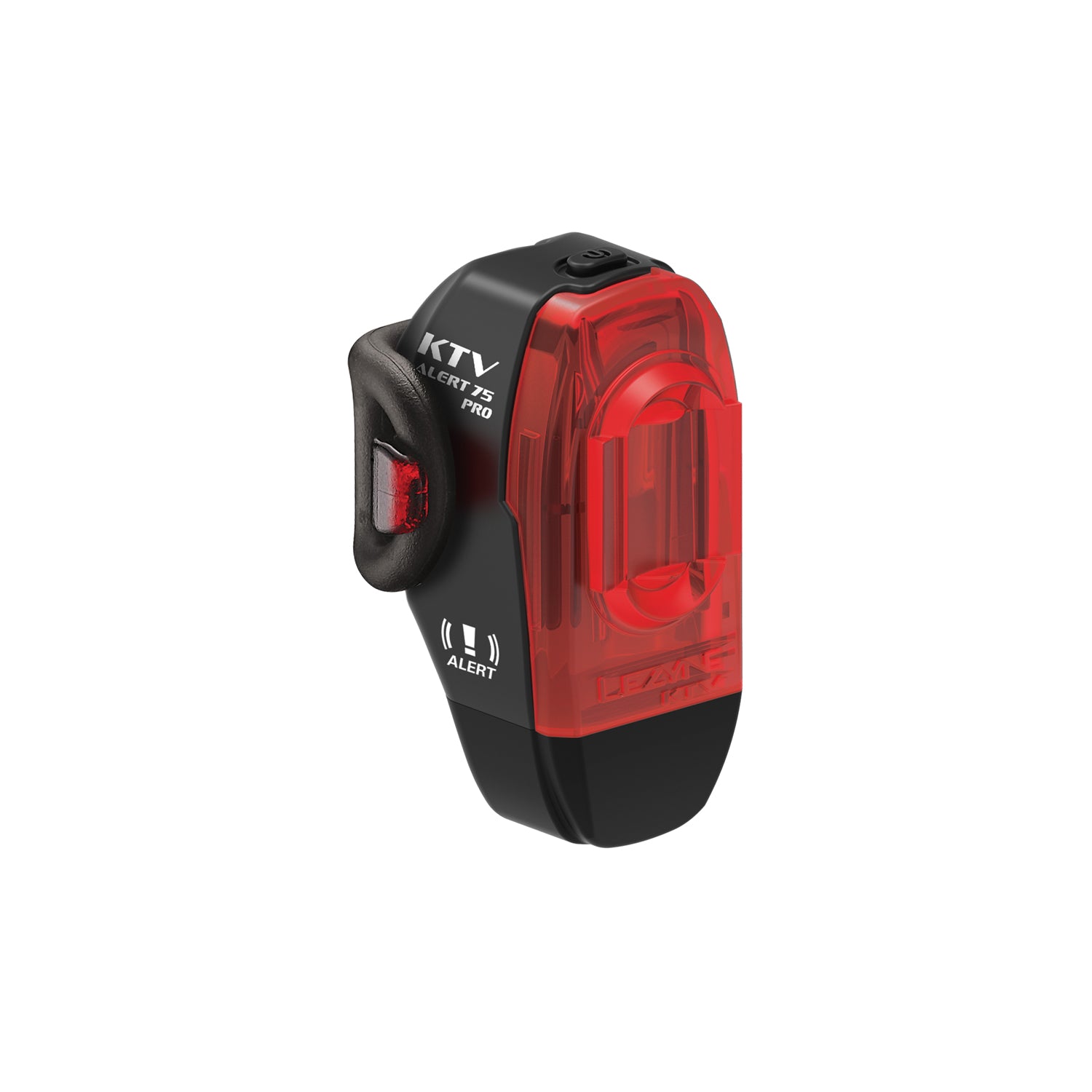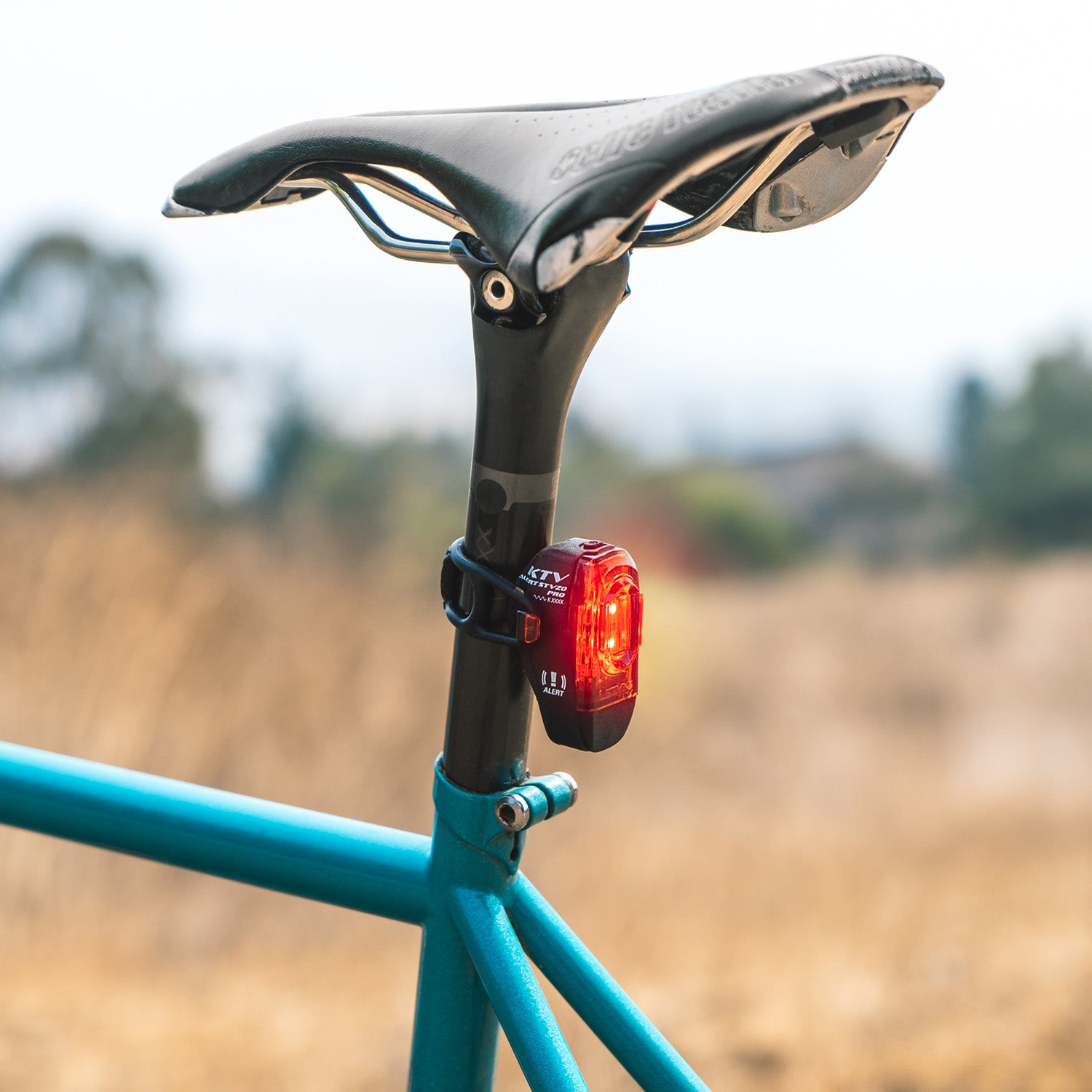 KTV DRIVE PRO ALERT REAR
---
Compact, aero-post compatible rear bike light featuring a Daytime Flash mode and our custom-programmed "Alert" technology. The ultimate visibility solution, Alert technology provides varied outputs to signal rider deceleration and stopping, signaling your actions to traffic and other cyclists. The light turns solid during deceleration and then provides a distinct flash pattern while stopped.

The KTV Drive Pro Alert Rear's equipped with our Wide Angle Optics lens that provides up to 270° of visibility and two high powered LEDs. When decelerating, the light will turn solid, increase in output, and then provide a distinct flash pattern once stopped to alert riders or vehicles from behind. The light will then change back to its previous output mode once the rider resumes his or her ride. Its co-molded construction is super light, yet durable and has an IPX7 waterproof rating. The KTV Pro Alert Drive provides up to 75 lumens (Daytime Flash) and 6 output/flash modes. An integrated USB stick provides convenient, cable-free recharging for up to 14 hours of runtime.

Click to view the Alert collection of LED lights.

Note: This light is not being distributed within the German market.
SKU: 1-LED-35R-V104
SPECS:
Dimensions:
64.7mm, 45mm, 42mm
Features:
IPX7, Daytime Flash, Alert
LIGHT MODES: