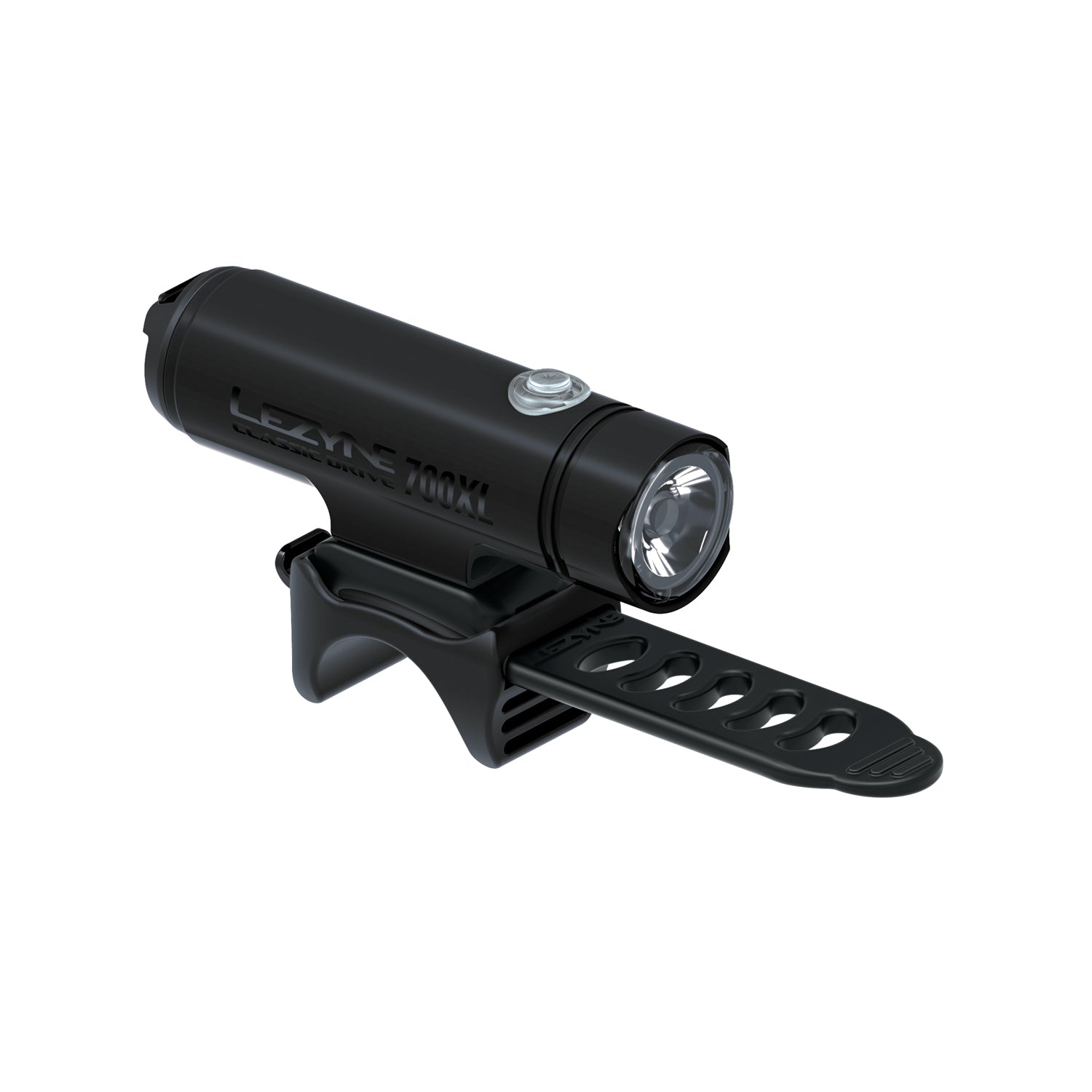 CLASSIC DRIVE 700XL / STICK PAIR
---
FRONT:
The Classic Drive 700XL brings classic styling to a modern light. Offering a super bright 700 lumens of output or up to 87 hours of runtime, this light is incredibly versatile—day or night. It features eight output modes, including a powerful Daytime Flash mode, and has side cutouts for 180° of visibility. A versatile strap securely mounts to most handlebars and an included micro-USB cable handles recharging.

REAR:
An incredibly thin and lightweight cycling taillight equipped with eight super-bright LED emitters, the Stick Drive's minimalist design is optimized for versatility and ease of use. It's equipped with an integrated USB stick for cable-free charging, and its battery provides up to an impressive 23 hours of runtime. Emitting up to 30 attention-grabbing lumens in a 270-degree arc through its Wide Angle Optics lens, the Stick Drive features seven different lighting modes, including a disruptive Daytime Flash mode.

A simple O-ring mount securely attaches to most bicycle seatposts while an innovative magnetic interface allows the light to easily detach from the mount for quick and easy charging accessibility. With its narrow design and compact mount, it's the perfect taillight for those looking to maintain aerodynamics or attach to seatposts with minimal space, e.g. dropper posts. Designed and produced in-house, the Stick Drive is engineered and built for long-lasting durability and impressive water resistance.

Note: These lights are not being distributed within the German market.
SKU: 1-LED-30P-V317
CLASSIC DRIVE 700XL SPECS:
Dimensions:
28.9mm, 96.6mm, 68mm
Features:
IPX7, Daytime Flash
STICK DRIVE REAR SPECS:
Battery Capacity (mAh):
300
Dimensions:
72.3mm, 19.2mm, 27.1mm
Features:
IPX7, Daytime Flash
CLASSIC DRIVE 700XL LIGHT MODES:
STICK DRIVE REAR LIGHT MODES: