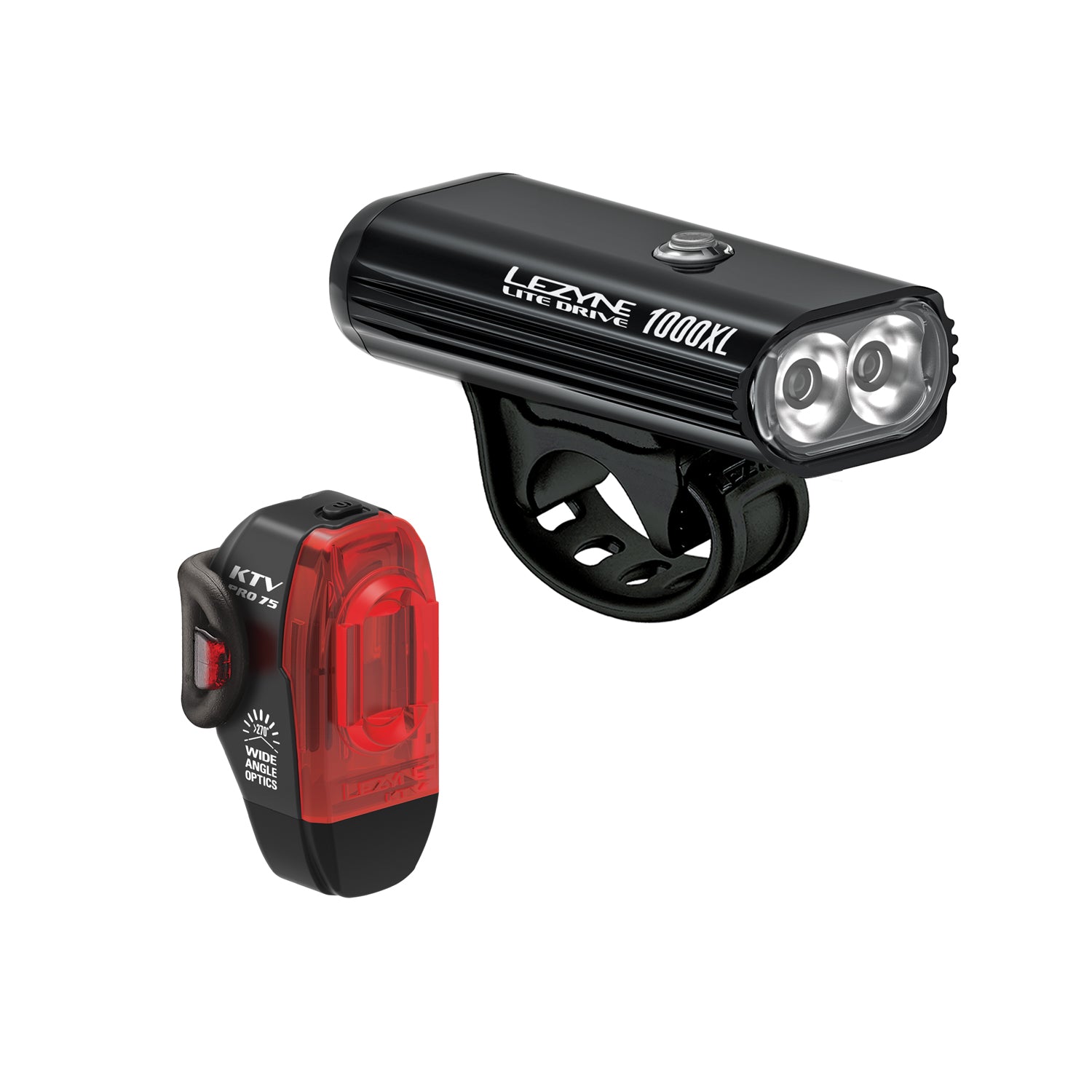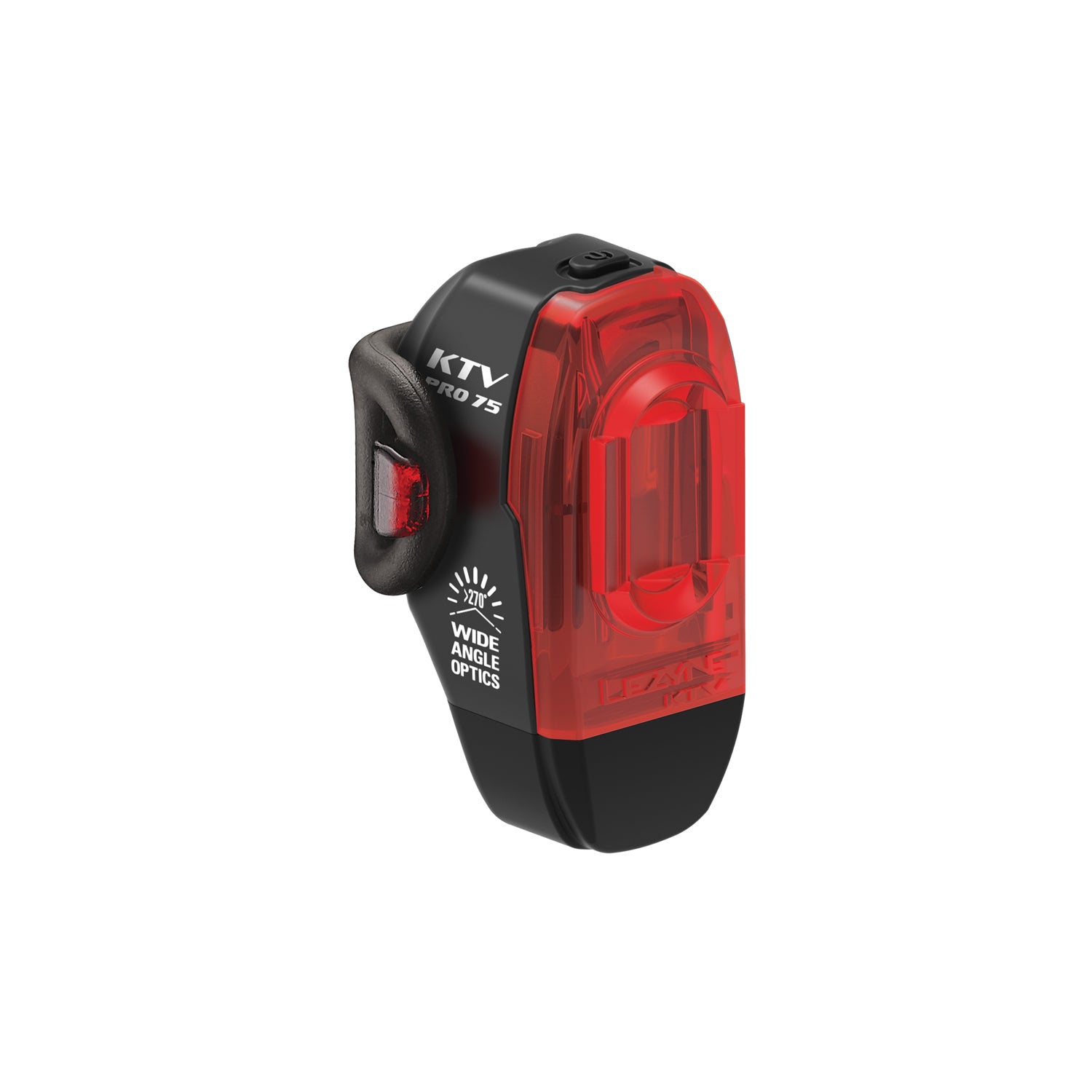 LITE DRIVE 1000XL / KTV PRO PAIR
---
FRONT:
A powerful, multi-purpose front light with up to 1000 lumens of output, the Lite Drive 1000XL features a lightweight yet rugged CNC-machined aluminum body with integrated cooling fins. The light has 8 different output modes, from an attention-grabbing 1000 lumen Daytime Flash setting to an 87 hour runtime Femto Mode, providing options for every riding environment. It's MOR (Maximum Optical Reflection) lens optimizes and evenly disperses light. A versatile strap securely mounts to a variety of bar shapes and sizes.

Remote Switch compatible.

REAR:
The KTV Drive Pro Rear is a compact, aero post compatible bike light providing up to 75 lumens and five output modes. It offers up to 19.5 hours of max runtime as well as a visibility-focused Daytime Flash mode. Its co-molded construction is super light, durable, and holds an IPX7 waterproof rating. The light utilizes our Wide Angle Optics lens design to provide 270° of visibility, and an integrated USB stick allows convenient cable-free recharging.

Note: These lights are not being distributed within the German market.
SKU: 1-LED-16P-V404
LITE DRIVE 1000XL SPECS:
Dimensions:
135mm, 43.5mm, 56.8mm
Features:
IPX7, Daytime Flash
KTV DRIVE PRO REAR SPECS:
Max Runtime:
19 hours 30 minutes
Dimensions:
64.7mm, 45mm, 38.9mm
Features:
IPX7, Daytime Flash
LITE DRIVE 1000XL LIGHT MODES:
KTV DRIVE PRO REAR LIGHT MODES: