Our brand new Mega GPS cycling computers are generating lots of excitement and many more reviews are expected in the coming weeks! Scroll down to see what major cycling news outlets are already saying about the devices:
DC RAINMAKER
"Lezyne introduced the Mega XL and Mega C units. The Mega C includes color and the Mega XL, while the Mega XL keeps it black and white. Roads show up under planned routes…stay tuned for more details down the road as I dive more deeply into them." -Ray Maker of DC Rainmaker
PINKBIKE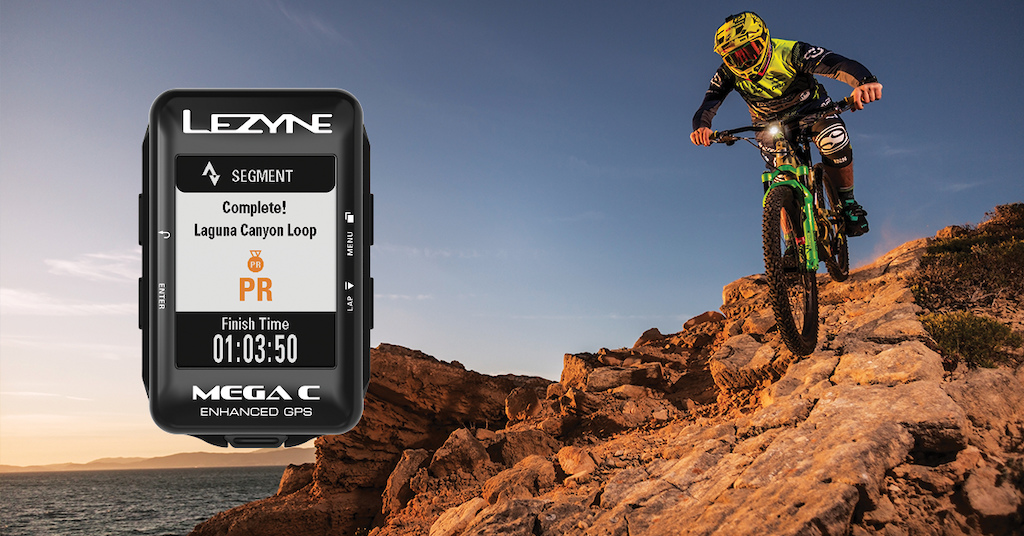 "Both devices offer exceptional value and retail for $199.99 USD. The GPS Root website and GPS Ally app remain free. Adventure riders will appreciate the battery runtime and mapping capabilities, elite athletes can follow detailed training screens, Strava-thletes will love the live-segment integration, and weekend warriors will enjoy the device's ease of use." -Pinkbike.com
Read the full article here.
BIKERUMOR.COM
"Earlier this year, we had a chance to visit Lezyne just before the start of Sea Otter. We were there for the launch of their Year 12 model line, but also for a sneak peek at something big. Well, relatively big in terms of physical size, but huge for Lezyne. That visit to San Luis Obispo was our first chance to check out the all new Mega GPS which should bring their GPS line to a new scale." -Zach Overholt of Bikerumor.com
Read the full article here.
ROAD.CC
"Lezyne has made a massive step forward with its range of GPS computers, with the new Mega XL and Mega C GPS looking much sleeker…and packing some impressive navigation and smartphone connectivity features. The huge claimed battery run times grabbed the headlines though, with a whopping 48 hours on the monochrome Mega XL and a still impressive 32 hours on the Mega C." -David Arthur of Road.cc
Read the full article here.
VELONEWS
"We have always liked Lezyne's GPS units — they keep it simple, have great battery life, and do all the fundamentals like Strava live segments and automatic uploads to TrainingPeaks.
The Mega keeps those good attributes but provides a richer display, compared to the often stark and blocky aesthetic of the Super or Mini head units. The Mega XL has a 240×400-pixel display, while the Mega C has a slightly smaller color display that is 240x320px." -Spencer Powlison of Velonews
Read the full article here.