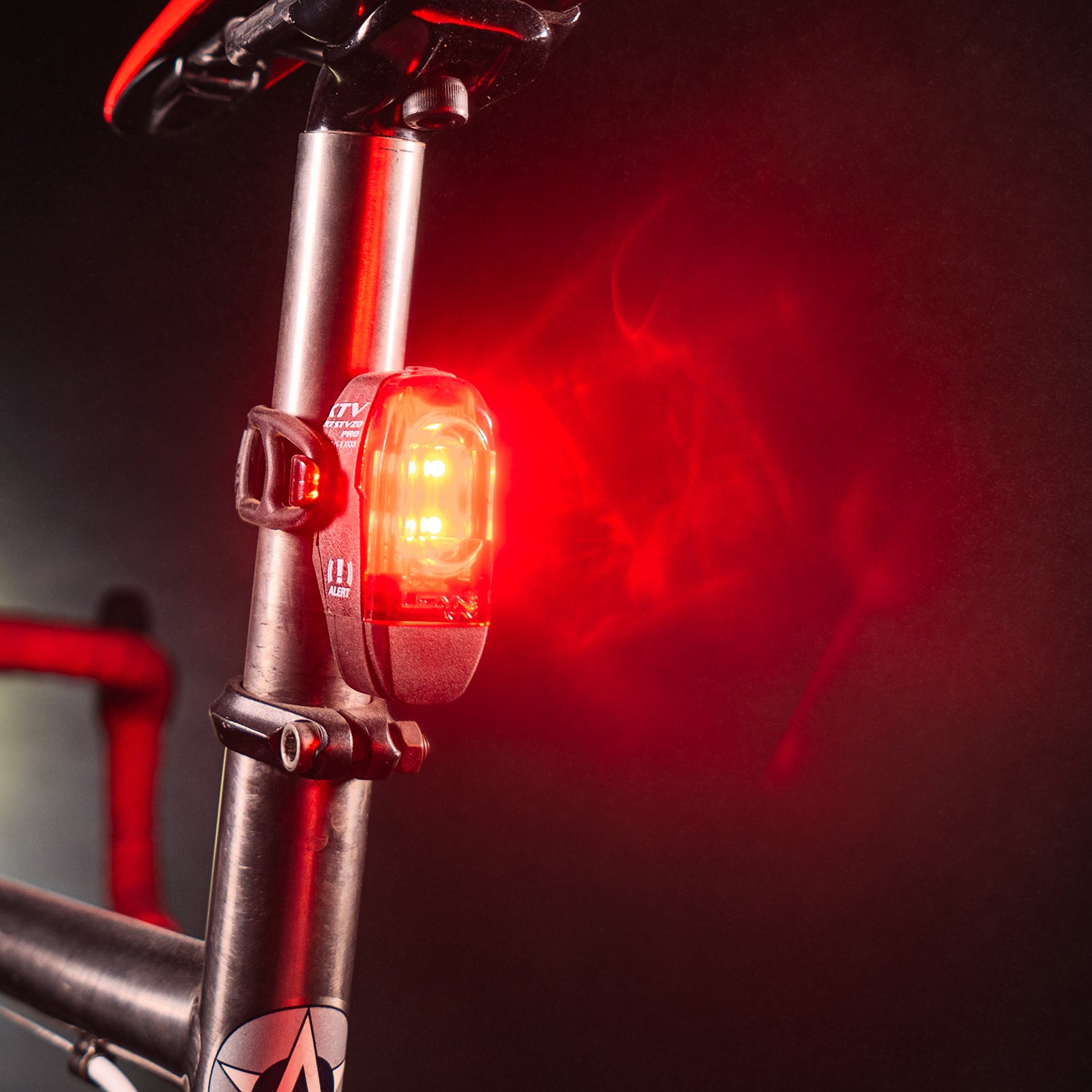 KTV DRIVE PRO ALERT STVZO REAR
---
Compact, aero-post compatible LED bike taillight featuring our custom programmed "Alert" technology. It's equipped with our Wide Angle Optics lens that provides up to 270° of visibility and an innovative automatic Alert sensor. The ultimate visibility solution, Alert technology provides varied outputs to signal rider deceleration and stopping, signaling your actions to traffic and other cyclists. The light turns brighter during deceleration and returns to normal operation when riding begins again.

The KTV Drive Pro Alert StVZO co-molded construction is super light, yet durable and has an IPX7 waterproof rating. The KTV Pro Alert StVZO provides up to 11 lumens of output. It features an integrated USB stick for convenient cable-free recharging and offers up to 6.5 hours of runtime.

Click to view the Alert collection of LED lights.
SKU: 1-LED-35R-STVZO-V104
SPECS:
Max Runtime:
6 hours 30 minutes
Battery Capacity (mAh):
400
Dimensions:
64.7mm, 45mm, 42mm
Features:
IPX7, StVZO, Alert
LIGHT MODES: