Check out the latest product coverage from this year's Eurobike!
CYCLING TIPS
"Announced a couple of months ago, Lezyne has updated its GPS range with the new Macro Plus (US$100) and Super Pro (US$150). Both computers share a number of premium features with the larger (and more expensive) Mega C and Mega XL units previously reviewed. The Super Pro is very much a smaller version of the top-end computers, while the cheaper Macro Plus is made with fewer internal sensors, more basic GPS connectivity, and no ANT+ (it does, however, offer Bluetooth connection)."

"Lezyne is just a few weeks away from having Bluetooth-enabled lights. The KTV range will consist of one bright rear light, and three front lights (two of which pack a punch). While there are many directions such tech could go, for now, Lezyne is using it to allow customization of the light modes and brightness. You'll be able to configure them to have as many or as few modes to click through as you like."
Read the complete article here.
VELONEWS
"Retailing for $150, the Lezyne Super Pro is an affordable and compact GPS device that delivers a lot of bang for your buck. The new map page looks crisp on the improved screen, and you can flip the unit horizontally for landscape view. It also has Bluetooth and Ant+ compatibility so you can connect it with all your meters and sensors. But in our opinion, it's the Lezyne Ally phone app that make this device so compelling. It allows you to customize routes with multiple points and easily upload them to your device for robust navigation."
Read the complete article here.
BIKE MAG
"We covered Lezyne's Mega C computer back in January. It's a half-step between a full-form, full-price mapping GPS and one that only gives stats and takes coordinates. It does what most riders would want if they occasionally, but not primarily ride in places they've never been before. And it does it for a not-bad $200. The $150 Super Pro GPS is a slightly pared-down version of the same thing. It's got about a 5-millimeter-smaller screen, but also a smaller overall profile to match. And it loses the color display, but keeps the backlight. And it's actually got a few refinements. The buttons are a little more pronounced and easier to push with gloves, and the USB port cover is better at keeping things clean and dry. It's got a few nifty software upgrades, too. My favorite is a scale that appears at the bottom of the screen whenever you zoom in our out to give you a context for the range of what you're looking at. It's a great feature when you're not sure if that next turn you need to look out for is 100 feet away or a mile."
"Lezyne's newest highest-powered self-contained light is the Mega Drive 1800i. It's got an updated body with deeper heat-sink fins to help you sync your heat. And again, it's self-contained, but it's compatible with Lezyne's Infinite Light system, allowing you to tether one of Lezyne's external batteries to it. The three-bulb design is meant to offer a focused patch of central light while also spreading some bright peripheral illumination to either side. And it's got a neat little logo in the corner that we're not allowed to show you because it wasn't quite ready to debut at Eurobike, but we got a sneak peek and, as far as light features go, it's pretty smart."
Read the complete article here.
PINKBIKE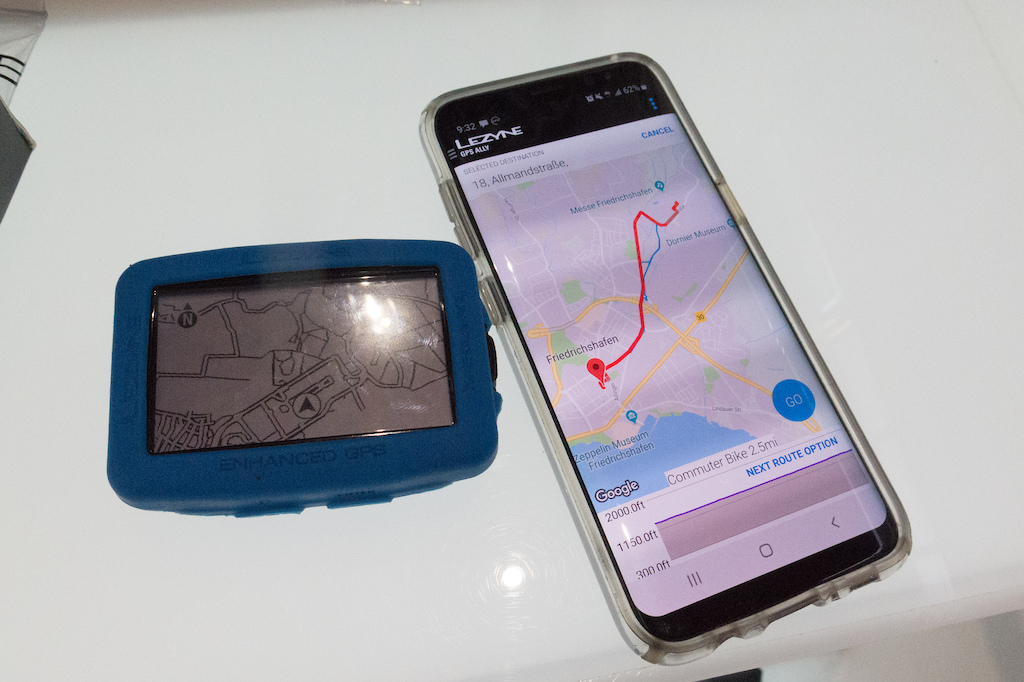 "Lezyne's Super Pro GPS computer links straight up to the phone and is simple to program and use. Its small size makes it ideal for the trail bike and it has a number of features including Strava Live segments, phone notifications, turn-by-turn navigation and full training software integration. The phone pairs well with Lezyne's app which the team has developed in-house and is constantly updating and expanding. There's connectivity to a number of phone apps as well. The missing link at the moment is a Trailforks interface, but it was mentioned that it's a high priority."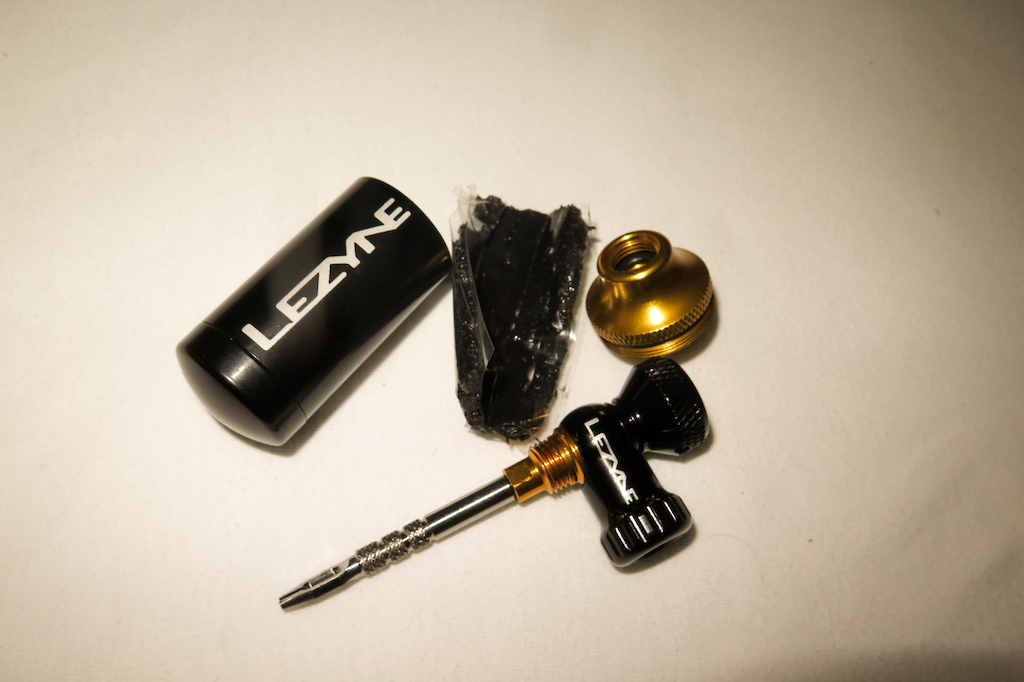 "The Tubeless CO2 Blaster is a kit that has a burly tire plugger with an integrated steel reamer on a CO2 head that can be used to re-inflate the tire before pulling it out and leaving the plug behind. The output of the CO2 is manually controllable and the kit can hold five tire plugs at the ready. $49.99 USD"
"Lezyne also have a neat ratcheting multi-tool kit. The kit is small enough to carry in a pack and sells for $39.99 USD."
Read the complete article here.
BICYCLING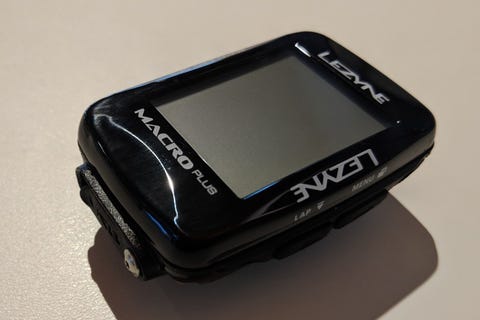 "This small and mighty GPS computer comes with all the software you need to plan a ride, execute the ride, and analyze the data after. Users connect the waterproof device with the free Lezyne GPS Ally app that has point-by-point GPS ride planning capabilities that automatically includes bike-friendly routes only, downloadable offline maps (so you'll never get lost again), and the ability to sync with Training Peaks or Today's Plan to guide you through your prescribed workout by time and zones. All rides upload to the app where users can see a snapshot of their workouts, and you can send the .fit file to the website for more thorough data analysis. It has 28 hours of battery life, which is super impressive and means you'll most likely need to charge it only every other week. You can design the device screens on your phone, which is much easier to navigate and change when you need to add something new. Worth noting: The Macro Plus is compatible with Bluetooth only, not ANT+."
Read the full article here.
RADSPORT-NEWS
"The component supplier Lezyne comes with a new GPS speedometer, which offers many features for a moderate price around 150 euros."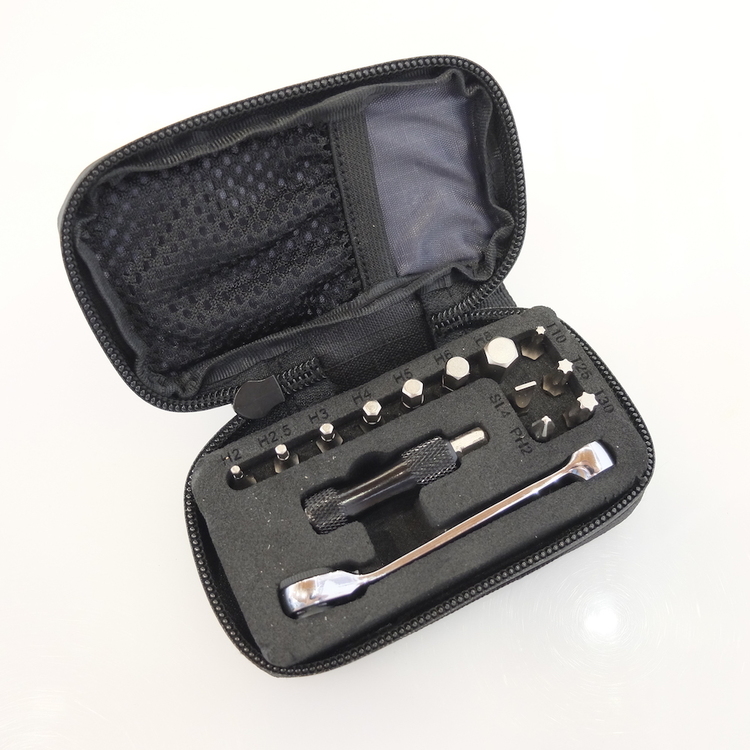 "The high-quality case with the solid zipper is nice and soft, so nothing should be squeezed during transport in the jersey pocket. "
"The new LED spotlight from Lezyne carries its K-number in the name, so to speak. With two levels of brightness, but no flashing mode, it is StVZO-compliant, and very compact" [Translated]
Read the complete articles via the links below:
https://www.radsport-news.com/markt/marktnews_117017.htm
https://www.radsport-news.com/markt/marktnews_117016.htm
https://www.radsport-news.com/markt/marktnews_117015.htm
CHAIN REACTION CYCLES